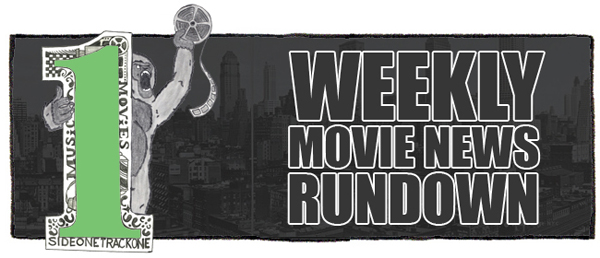 Time for your weekly movie news update!  Below you'll find a slew of sentences meant to provide a brief glimpse of what's been going on over the past week in movieland.  If something leaves you desperate for more info, then my advice is to do a little extra research on one or all of the following fantastic sites:  Latino Review, Dark Horizons, Ain't It Cool News, CHUD and/or JoBlo.  Read on!
Director Dan Trachtenberg recently noted that his adaptation of Y: The Last Man is officially dead.
Alex Winter has confirmed that he and Keanu Reeves are set to return for Bill & Ted 3.  Dean Parisot (Galaxy Quest) is expected to direct.
Liam Neeson has joined the cast of Ted 2.
Michael Pena and Jessica Chastain are reportedly in talks for roles in Ridley Scott's The Martian.  Matt Damon is already set to star.
Viggo Mortensen is rumored to be up for a part in Quentin Tarantino's The Hateful 8.
Joseph Gordon-Levitt will reportedly play the lead role in Oliver Stone's upcoming film about Edward Snowden.  The script is said to be based on Time of the Octopus, a document that was written by Snowden's lawyer Anatoly Kucherena.
Peter Dinklage is set to appear in The Thicket.  It's said to be a western, and he will apparently portray a bounty hunter.
Due to a scheduling conflict with Star Trek 3, Roberto Orci is no longer attached in any form to the The Mighty Morphin Power Rangers big screen reboot.
Taken 3 is officially set to be called Tak3n.  Sorry.
Patrick Wilson and Matthew Fox have joined the cast of Bone Tomahawk.  Kurt Russell and Richard Jenkins are already set to star in the movie, which is said to be a western that follows four men as they try to save a group of captives from a band of cannibalistic troglodytes.
Bryan Cranston and Matt Damn may star in Zhang Yimou's The Great Wall.  The film will reportedly center around a group of British soldiers who witness the construction of the Great Wall of China.
Rumor has it that Avengers 3 may be a two-volume film.
Jude Law, Colin Firth, Guy Pearce, Dominic West, Nicole Kidman and Laura Linney will star in Genius.  The film is said to detail the complex relationship between literary giant Thomas Wolfe and iconic editor Max Perkins.
Adian Gillen (Game of Thrones) has landed a role in the upcoming Maze Runner sequel.
Bryan Singer is officially set to direct X-Men: Apocalypse.
This Week's Notable Trailers