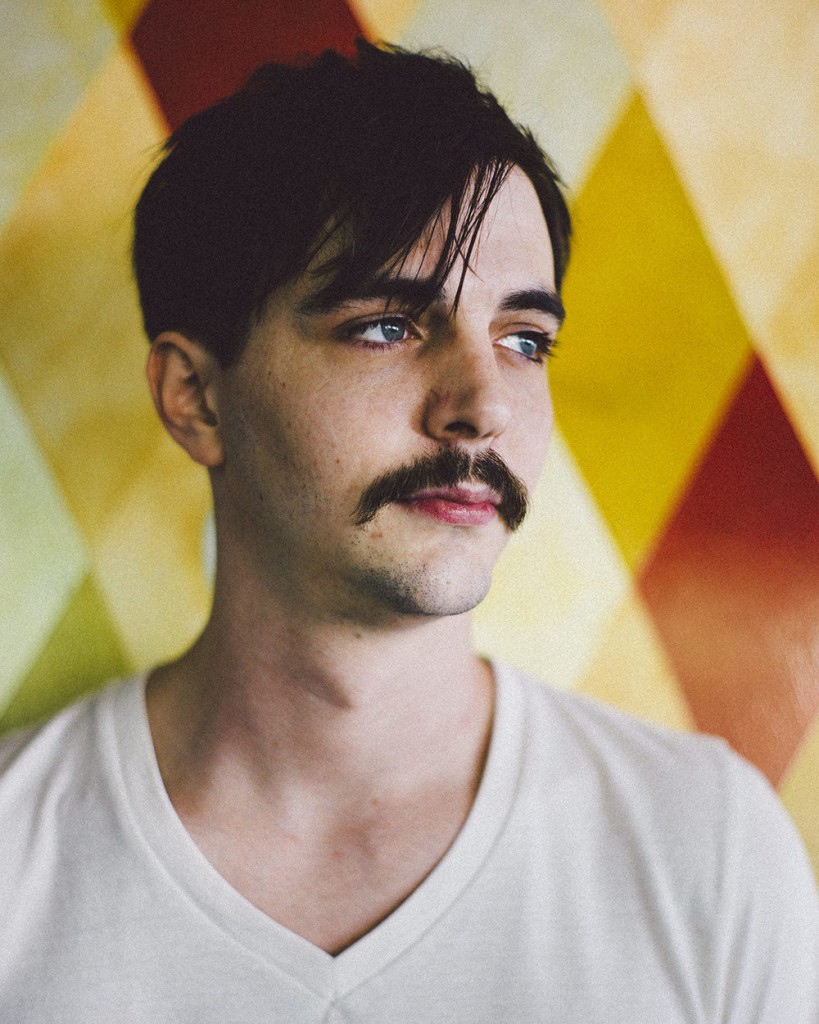 In preparation for the release of his upcoming album, Primitives, Roger Sellers would like to remind you that he is not a DJ. He is a musician/producer/songwriter who crafts an eclectic range of songs and sounds from a variety of instruments – guitar, banjo, drums, electronic loops and samples. His performances range from solo sets (switching from acoustic instruments to the electronic set-up that gave the impression that he was a DJ) to a full band. As described on his Bandcamp page, "imagine folk -dance-americana-electric-symphonic fusion." All of the disparate elements seem to effortlessly blend together both in live performances and recorded songs.
Primitives will be released on September 27 (a release show at Cheer Up Charlie's is also set for that date) via the Austin-based Punctum Records.  Check out the first single below!
Following the release of the album, Roger plans to do a three week West Coast tour, and in order to make that happen, he's looking to fans for their help and support.  There's an Indiegogo campaign currently taking place with 10 days remaining and perks for contributors include downloads of Primitives as well as his previous albums and more. Funds raised will go towards tour expenses along with hiring for press to help get the word out. Anyone that contributes to the campaign gets entered to win two passes to Utopia Festival this September; if he makes his goal, he will have a thank you performance upon his return from tour for anyone that can make it. He is also encouraging fans and friends to spread the word about the fundraiser campaign even if they can't make a financial contribution.
I became a fan after his 2012 release, 8 Songs, and was fascinated at how adept he was at alternating between his different musical personalities and styles; he has the talent and grace to make it work and stand out.
:Roger Sellers – Waves: