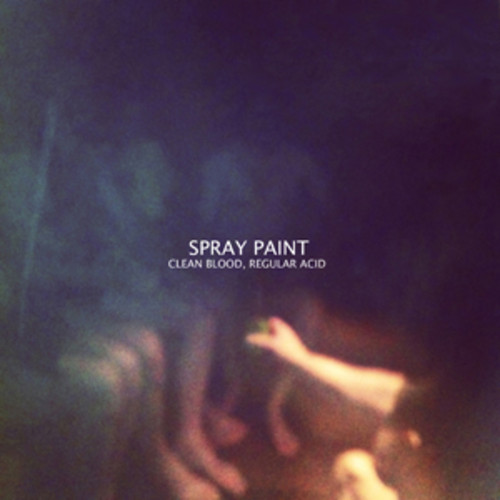 Spray Paint are an Austin based no wave punk band that draws comparisons to The Fall, Wire, Gang of Four and early Sonic Youth. The trio, Cory Plump and George Dishner on guitars with Chris Stephenson on drums, are local music vets having played in such bands as When Dinosaurs Ruled The Earth, Dikes of Holland and Expensive Shit.
Since forming in early 2012, Spray Paint have attracted considerable attention for its distinctive style. In 2013 they released not one but TWO full albums, each of which received considerable and well deserved praise. The band also played a number of high profile shows like Fun Fun Fun Fest, Chaos in Tejas, Gonerfest, and SXSW while also touring with the equally brilliant Protomartyr.
In a few months the band flies to Europe for their first international tour in support of their new album, Clean Blood, Regular Acid. The record will be available via Monofonus Press on September 23. The album maintains their trademark noisey but melodic post-punk sound as evidenced by the first single, Rust Versus Rust. It's a droney, panicky track with shouty vocals and nervy guitar. It's unlike any other track I've heard in some time and easily one of the year's best.
For those in the Austin area, you have two upcoming chances to see Spray Paint live – 8/23 at Beerland and/or 9/19 at Hotel Vegas. Don't miss out.
:Spray Paint – Rest Versus Rust:
:Spray Paint – Drive By Feeling: