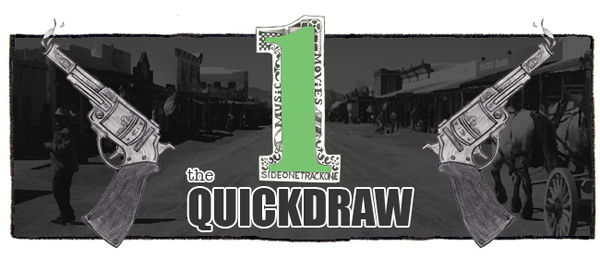 Music!  Enjoy.
:Interpol – All The Rage Back Home:  If you've been waiting around for Interpol to rally up and become impressive again, then I think you're going to be really happy with this stellar single. Here's hoping that the rest of their new album is just as good.  El Pintor is due out September 9 via Matador.  See the band at ACL in October.
:We Were Promised Jetpacks – Safety In Numbers:  Those of you who love the super moody, post-rock-leaning early days of We Were Promised Jetpacks may not immediately latch onto this track, as it's packing a clean, mathy sound.  Different but good, I think.  Unraveling will be out at some point later this year on FatCat.  See the band at the Mohawk on November 11.
:The Rural Alberta Advantage – Terrified:  After a bit of a break, the Rural Alberta Advantage are ready to get back to it.  Judging by this song, they're still somewhat tortured and too intense for their own good.  Hooray!  Get Mended With Gold on September 30 via Saddle Creek.  Catch the band at Red 7 on November 5.
:Ex Hex – Don't Wanna Lose:  It took a bit longer than I expected, but Mary Timony has finally wrapped an album with her new act, Ex Hex.  I expect it to fill the gap in my soul that's been present ever since the last group she was in, Wild Flag, decided to not continue forward.  Look out for Rips on October 7 via Merge.
:Death From Above 1979 – Trainwreck 1979:  The actual members of DFA 1979 may not be thrilled about reforming, but you wouldn't know it by listening to this energetic number.  It's good to have them back (even if they only sort of want to be around).  The Physical World is due out September 9.  See the band at Fun Fun Fun Fest in November.