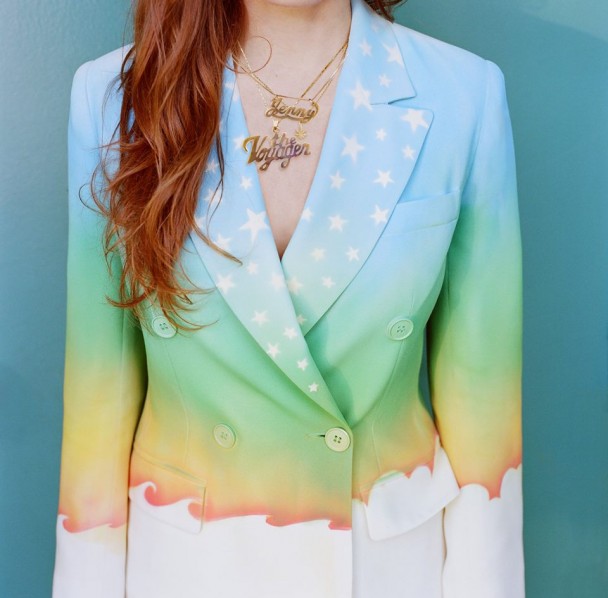 My never-ending adoration for Rilo Kiley has always put me in a weird, slightly resentful spot when it comes to Jenny Lewis' solo efforts, but I'm thinking I can fully put that odd quirk of mine away with her upcoming full length.  I really like both of the singles that have been released, and I'm also (admittedly) rather curious to dive into the album that she says took her four years to make.  Four years!  That's crazy.  Contemplate being allowed to take four years to do anything while you listen to those aforementioned new songs from Jenny.  Enjoy.
:Jenny Lewis – Just One Of The Guys:
:Jenny Lewis – The Voyager:
The Voyager is due out July 29 via Warner Bros Records.  Jenny is on tour now and will be in Austin in October to play ACL.
Bonus Video: