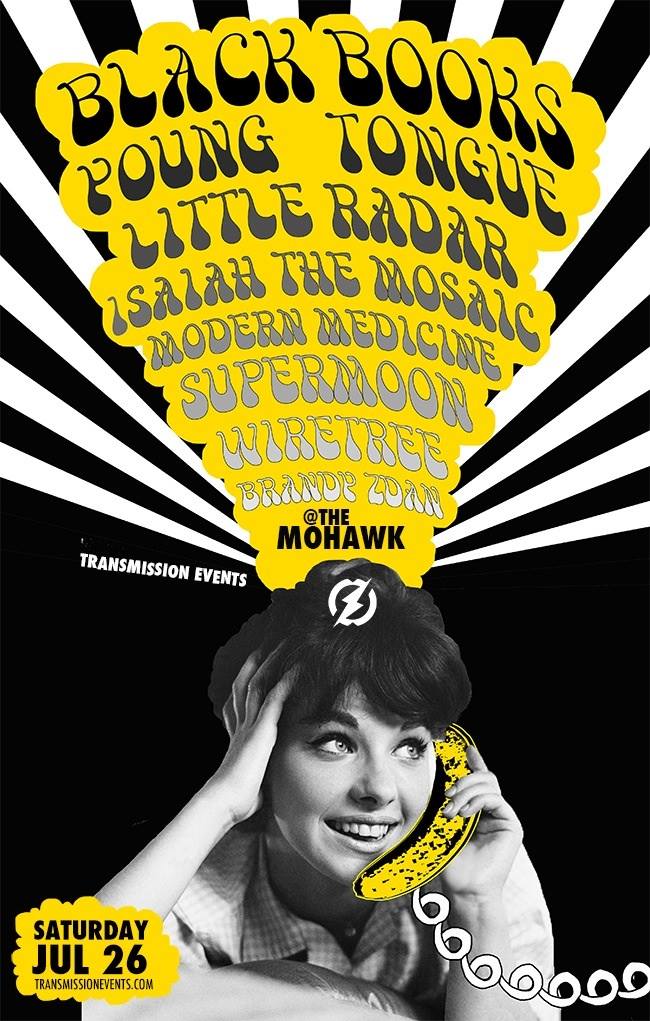 This Saturday Black Books will headline an evening at the Mohawk that includes some of my current favorites like Little Radar, Wiretree, Modern Medicine and Supermoon. This is the first headlining show on the Mohawk's outside stage for Black Books.  Be sure to show up to hear some of their new tunes!
The sounds on the lineup vary from the dreamy pop/rock of Black Books to the various shades of psych infused indie rock from Little Radar, Modern Medicine, Young Tongue, and Isaiah the Mosaic, there's power pop from Wiretree and Supermoon (previously Paul Banks and The Carousels), and alt-folk from songwriter Brandy Zdan.
You can't argue with an $8 cover when it gets you seven bands.
—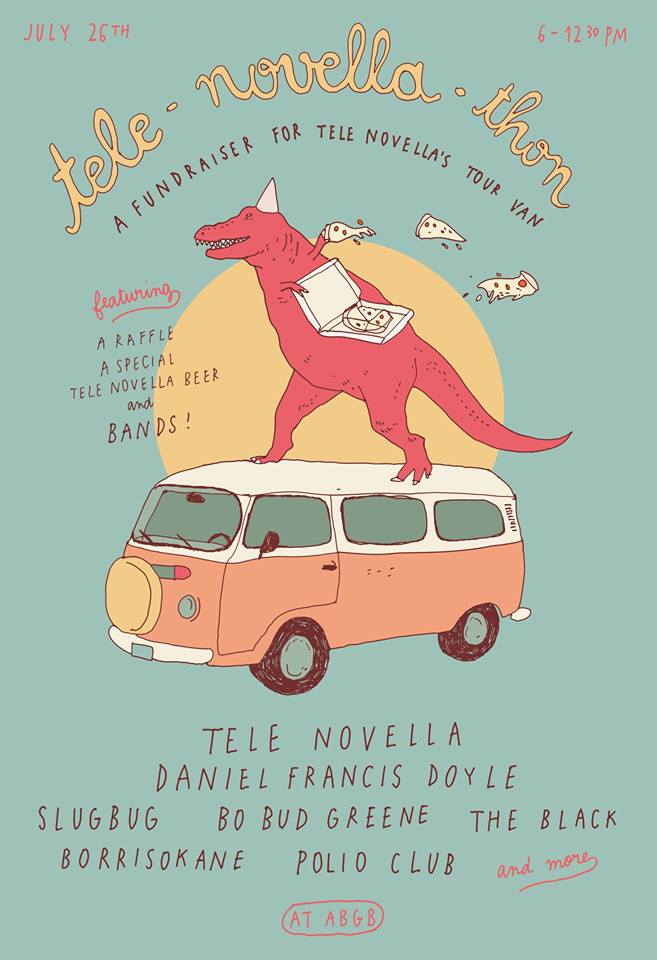 Another worthy show taking place this Saturday is the Tele Novella-thon – a tour fundraiser for Tele Novella – at The ABGB. The main priority is to raise money for a van so that the band can reach all of their upcoming tour dates, but they're also hoping there's some left over to put towards recording an album. Admission is free, but donations will be taken at the door.
The ABGB will be featuring a special "Tele Novella" beer, and the lineup includes several great local bands – Slugbug, Daniel Francis Doyle and The Dreams, a Bo Bud Greene reunion, The Black and Borrisokane.
PS – If you can't attend their show this weekend, you can help out on the Indiegogo fundraiser page. With 10 days to go, they're currently at their halfway goal.