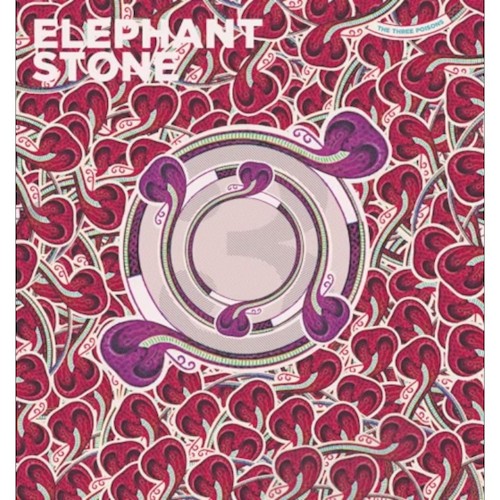 We've all heard of indie rock, so let's familiarize ourselves with the hindie rock of Elephant Stone. The group is led by led by Rishi Dhir (vocals, bass, sitar) and also features Miles Dupire (drums) and Gabriel Lambert (guitar). They released their debut album in 2009, The Seven Seas, and they followed it up with their eponymous sophomore LP in 2013. It was this record that first brought my attention to Elephant Stone. The album is a criminally underrated collection of catchy jams which pull from a myriad of influences.
The band hails from Montreal, which I found ironic since Knock You Off Your Mountain, the lead single off of their new album The Three Poisons, sounds a lot like an Of Montreal tune. Except where Of Montreal turns up the quirk and whimsy, Elephant Stone busts out the sitar, reverb, and psych rock. Both are equally danceable but I'm partial to the heavier, rumbling sound of Elephant Stone.
The Three Poisons is an extension of the pop sound I loved so much on their last album and overall it's a clear progression for the band. They have perfected their sound and are set to impress with the release of The Three Poisons on August 25  via Hidden Pony Records.
:Elephant Stone – Knock You From Your Mountain:
:Elephant Stone – Heavy Moon: