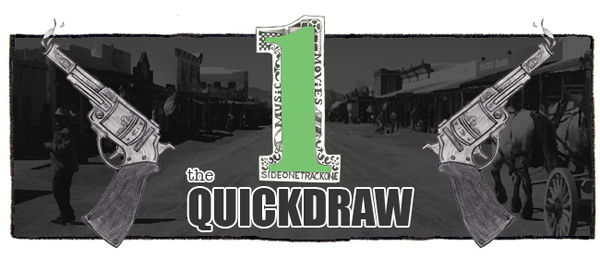 Music!  Enjoy.
:White Reaper – Cool:  I'm quickly becoming a big fan of White Reaper.  They really know how to write a hook.  Also, I get the impression they can rip up a room, so I'm very much looking forward to July 2, when they'll be in Austin to rock Holy Mountain.  The band will put out a self titled EP on June 24 via Polyvinyl.
:A Sunny Day In Glasgow – Bye Bye Big Ocean (The End):  And with the arrival of this masterfully crafted gem, A Sunny Day In Glasgow are 3/3 when it comes to singles for their upcoming album.  I can't wait to hear the rest of it.  Look for Sea When Absent on June 24 via Lefse.  They play the Mohawk on July 21.
:Merchandise – Little Killer:  Despite the fact that Merchandise have put out a handful of albums, this rad piece of pop marks my first experience with then.  Who has some other song recommendations?  Tell me!  The band will release After The End on August 24 via 4AD.
:JJ – All White Everything:  "Bitches get in trouble" is a line that gets dropped near the end of this track, and every time I hear it I can't help but chuckle.  Not many can keep shit real while sounding classy, so good on JJ.  V will be released on August 19 via Secretly Canadian.
:Tijuana Panthers – NOBO:  This is one slinky number from Tijuana Panthers.  If you happened to skip work today in favor of hanging out on a porch somewhere, then you're going to love this song.  Wayne Interest is set to be released on June 3 via Innovative Leisure.