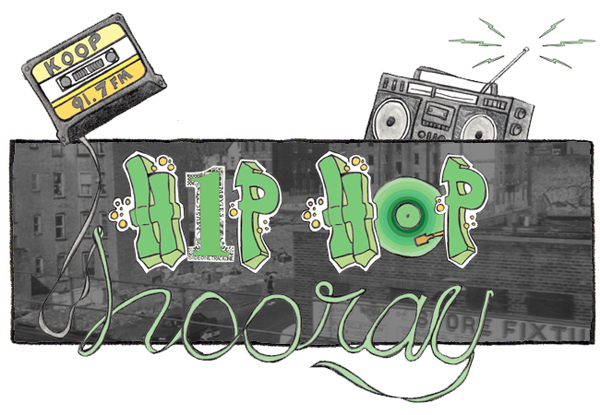 Ah, April! When we get the tender warmth, breezes, and sunshine of spring enough to make us forget the heat that's on its way.  Bar patios open up like blooming flowers, and jorts go on parade like denim gangs. There's also a great show going down at the North Door on Saturday with Oddisee, Phranchyze, Clemits, Crew54, P-tek, DJ Charlie, and many more. Come out and support local hip hop, y'all.
It's also for some reason not the strongest month for new releases, but a major time for festival announcements and upcoming fall tours and releases.  Who are you excited to see? Is the ACL line-up lame or strong? Have you submitted your "Guess the Fest" for FFFF?  Does the festival circle jerk make you tired or excited? Do you just want me to shut up and get to the music? That's what I thought.
SONG OF THE MONTH:
The new-to-the-U.S. release Freak Batuk from this Brazilian powerhouse is front-to-back amazing, but this track consistently gets me hype.
 APRIL MIX:
:Action Bronson – Pepe Lopez:
:Killer Mike And The Alchemist – The Boonies:
:Antipop Consortium – C Thru U:
:Atmosphere – Kanye West (LNRP Mixshow Edit):
:AmpLive – Reckonerz (Featuring Chali 2Na):
:De La Soul – Vocabulary Spills:
:Alexander Spit – Getaway Car (Featuring The Alchemist):
:Ohmega Watts – Ode To Brooklyn:
:Aesop Rock – Winners Take All:
:Kali Mutsa – Cancion De Amor Colla:
:Captain Murphy – Between Villians (Featuring Viktor Vaughn, Earl Sweatshirt, And Thundercat):
:Akrobatik – Too Easy (Featuring J-Live, Supastition and Pack FM):
:Cap D – Think:
:Blueprint – So Alive: