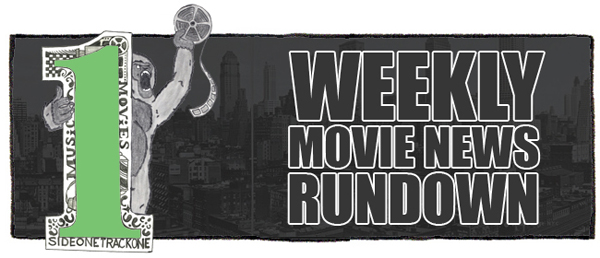 Time for your weekly movie news update!  Below you'll find a slew of sentences meant to provide a brief glimpse of what's been going on over the past week in movieland.  If something leaves you desperate for more info, then my advice is to do a little extra research on one or all of the following fantastic sites:  Latino Review, Dark Horizons, Ain't It Cool News, CHUD and/or JoBlo.  Read on!
Rumor has it that Space Jam 2 is in the works for LeBron James.
Patrick Hughes (The Expendables 3) has signed on to direct the American remake of The Raid.
Will Smith may star in Brilliance.  It's said to be a sci-fi story about a world where some people (who are called brilliants) have special abilities.
Mark Andrews (Brave), Nikolaj Arcel (A Royal Affair), Dean Israelite (Welcome To Yesterday), and Adam Levine (Warm Bodies) are said to be in the running to direct the Doctor Strange movie.  Also, Mads Mikkelsen has reportedly had talks with Marvel about the lead role.
The Fantastic Four reboot has reportedly settled on a cast.  Kate Mara (House Of Cards) will play Sue Storm, Michael B Jordan (Fruitvale Station) is the Human Torch, Jamie Bell (The Adventures Of Tintin) will portray The Thing, and Miles Tellar (The Spectacular Now) is Mr. Fantastic.
Jai Courtney (Jack Reacher) has landed the role of Kyle Reese in Terminator: Genesis.
The Lego Movie 2 will make its way into theaters in 2017.
Edward Norton is set to direct the adaptation of Motherless Brooklyn.  The book centers around a private detective with Tourettes who is trying to solve the murder of his friend.
This Week's Notable Trailers