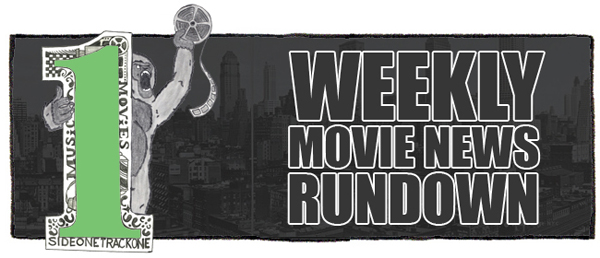 Time for your weekly movie news update!  Below you'll find a slew of sentences meant to provide a brief glimpse of what's been going on over the past week in movieland.  If something leaves you desperate for more info, then my advice is to do a little extra research on one or all of the following fantastic sites:  Latino Review, Dark Horizons, Ain't It Cool News, CHUD and/or JoBlo.  Read on!
Bryce Dallas Howard is in talks to join the cast of Jurassic World.
Warner Bros. has reportedly reached out to Christoph Waltz and Emma Stone about parts in their currently-stalled Tarzan movie.  Alexander Skarsgard is reportedly still set to star in the film (if it ever resumes production).
Michael B. Jordan (Fruitvale Station) is reportedly in talks for a role in Independence Day 2.
Jennifer Lawrence is set to star in Gary Ross' adaptation of John Steinbeck's East Of Eden.
Seth Rogen and Evan Goldberg are set to do an R-rated animated film titled Sausage Party.  It's said to center around a sausage's quest to discover the truth about his existence.
Rob Riggle has signed on a part in Dumb And Dumber To.
Derek Cianfrance (Blue Valentine) may direct an adaptation of ESPN: Those Guys Have All The Fun.
Jonathan Dayton and Valerie Faris (Little Miss Sunshine) are set to direct an adaptation of Tim Madigan's memoir I'm Proud Of You.
Gerard Butler and Geoffrey Rush have landed roles in Alex Proyas' Gods Of Eygpt.
Justin Long has signed on to star in Kevin Smith's Tusk.  It's said to be based on the true story of a man who offered free rent to anyone who would dress up as a walrus and hang out with him.
Hugh Jackman has joined the cast of Neill Blomkamp's Chappie.  The film is said to center around a robot that gets stolen by two gangsters.
This Week's Notable Trailers