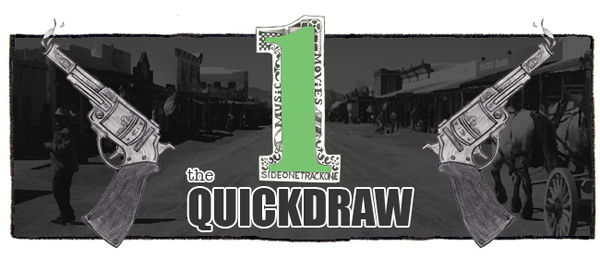 Today's music has always thought of you as more than just a friend.  Enjoy.
:Phantogram – Black Out Days:  This is a beautiful track, and I'm so very happy that Phantogram are back with some new music.  The band hasn't announced an album yet, but I would assume there's one coming soon.  Catch them at the Mohawk on October 26.
:Twin Shadow – Old Love/New Love:  Grand Theft Auto V lands in stores tomorrow, and this Twin Shadow tune is on the soundtrack.  It's fantastically dancey and soulful, and I can't wait to drive around and shoot digital people while listening to it.  Or something.
:Wild Child – Crazy Bird:  Here's a really charming new one from Wild Child, who are one of the better pop bands in Austin.  If I were you, I'd consider it the perfect opportunity to climb up on their bandwagon.  The Runaround is expected out on October 8 via Ben Kweller's Noise Company.
:Tera Melos – Weird Circles (Fang Island Remix):  I realize that saying a song has been changed from dynamic to plodding doesn't sound sexy, but it really does work here.  Nice job, Fang Island.  Tera Melos will put out the X'ed Out Remixes EP on October 8 via Sargent House.  You can catch the band tonight at Emo's East with Minus The Bear.
:Fuzz – What's In My Head:  Is there anyone right now who's on more of a roll than Ty Segall?  Fuzz is his 47th side project and 22nd album this year, and there's just no dip in quality.  The band's self titled debut is due out October 1 via In The Red.  They play Red 7 on October 4.