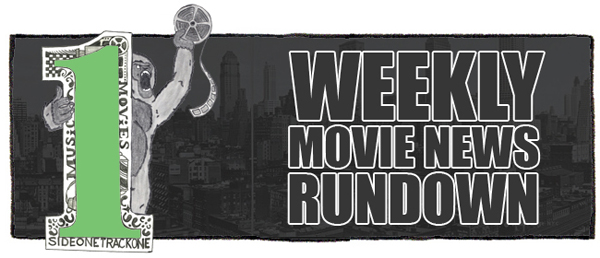 Time for your weekly movie news update!  Below you'll find a slew of sentences meant to provide a brief glimpse of what's been going on over the past week in movieland.  If something leaves you desperate for more info, then my advice is to do a little extra research on one or all of the following fantastic sites:  Latino Review, Dark Horizons, Ain't It Cool News, CHUD and/or JoBlo.  Read on!
Julianne Moore will play President Alma Coin in The Hunger Games: Mockingjay Parts 1 & 2.
Djimon Hounsou (Blood Diamond) has joined the cast of Fast & Furious 7.
Speaking of Fast & Furious 7, Kurt Russell's role will reportedly be minor and used mainly to setup Fast & Furious 8.
Mark Wahlberg and Rupert Wyatt are reportedly considering a remake of The Gambler.
Disney has pushed back Pirates Of The Caribbean: Dead Men Tell No Tales from 2015 to 2016.
Robert Zemeckis and Charlie Kaufman are said to be close to teaming up to adapt Patrick Ness' Chaos Walking series.
Jurassic Park 4 will now be called Jurassic World.  It's due out June 12, 2015.
Edgar Wright's Ant-Man has been moved up a few months and will now come out on July 31, 2015.
Jack Black may reunite with Rob Letterman (Gulliver's Travels) to adapt Goosebumps.
Andres Muschietti (Mama) may direct Universal's reboot of The Mummy.
JJ Abrams recently confirmed that he will not direct Star Trek 3.  He will however still serve as a producer.
Keanu Reeves and Willem Dafoe will star in John Wick, which is about a former hitman who is targeted by a friend/current hitman.
John Leguizamo will portray Pablo Escobar in King Of Cocaine for Brad Furman (The Lincoln Lawyer).
Bruce Willis is set to play the villain in The Prince, which is said to follow a former mob enforcer who is looking for his missing daughter.
Colin Firth and Nicole Kidman are set to star in an adaptation based on Michael Bond's Paddington Bear.
JK Rowling is set to pen a new series titled Fantastic Beasts And Where To Find Them for Warner Bros.
This Week's Notable Trailers