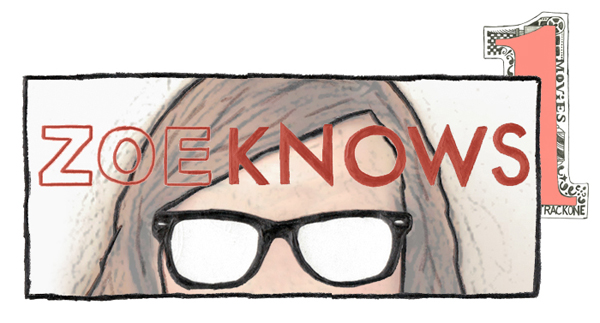 If there's one thing I love, it's ladies who rock. Trying to pare down a list of my favorite female vocalists was extremely painful, but I think I've put together a solid list. This doesn't even count the incredible ladies of hip-hop and straight up pop/dance, although some of these women veer into the pop/pop-rock category. It's all up for discussion – but what isn't is that these women have some PIPES.
:Joan Jett - Bad Reputation:  How could you not start it off with the woman with the most 'tude in the 50 states? Classic, pure rock n roll, with a devil may care attitude to match.
:Cults – You Know What I Mean:  Speaking of vintage, that's exactly Cults' sound. While they may be relative newcomers, their songs are classic. While the tunes are deceptively sweet, take a closer listen to some of the lyrics.
:Ida Maria - Oh My God:  This track is explosively awesome. The frantic beat and the badass bursts of guitar will keep this fast paced song in your head for weeks.
:Cat Power - Sea Of Love:  While she certainly has much more rockin' songs, I can't help but always come back to this one. It's ethereal and haunting, gorgeous and simple. I challenge you not to tear up.
:Tegan And Sara – Closer:. A list of rockin' women would never be complete without the most dynamic of duos. This track has some fun synth lines, and sends shivers down your spine with the memories of those bubbly young crushes we've all had.
:Lana Del Rey - Gods And Monsters:  Sorry I'm not sorry. While I'm well aware that Lana Del Rey is essentially one big marketing ploy, she's a successful one. I'm buying in, because her sultry voice is incredible, and whoever writes her songs is a genius.
:Garbage - Only Happy When It Rains:  Speaking of moody women, Garbage always makes my day. Gotta respect the old school stuff, a celebration of being the weird girl, back before it was cool to be a quirky manic pixie dream girl.
:Lily Allen – LDN:  Zoe, you say. Stop right here. You've already been pushing the envelope. But Lily Allen? Surely she cannot be classified as rockin'. And yet I disagree wholeheartedly – this song reminds me so much of Blondie. All the cool horns and her biting sarcasm – that's some weird experimental punk stuff right there. Although punk has never sounded quite this sunny …
:Rilo Kiley - Spectacular Views:  Jenny Lewis breaks my heart time and time again. Somehow a normal rock song about a failing relationship gains so much more depth with her emotional voice. There are no bad words for the coast today …
:Patti Smith - Pissing In A River:  The truth is, while I love all the other songs on this list, this has to be the crown jewel. This song is Patti in a way we rarely see her – vulnerable. Yes, her signature bite is there, but she's also at the end of her rope, and dramatic piano helps accentuate her angst. Every young woman should own a copy of this song.
:Dum Dum Girls - Always Looking:  If I had to name a successor to the Joan Jett throne, I'd nominate these ladies. Their sass is out of bounds, and their guitars are sharp. IF you've ever heard someone say women aren't talented musicians, I recommend just rolling your eyes and turning a Dum Dum Girls record on.
:The Hush Sound - Break The Sky:  RIP The Hush Sound. Consistently incredible vocals + excellent pop rock. This is another one in the heartbreaker category, but it's the declaration of independence that makes it standout.
:Blondie - Heart Of Glass:  Can't argue with the most classic of all classics. Her dreamy voice packs a punch and somehow she sounds so perfectly bored throughout the entire thing.
:CSS - Left Behind:  The funny thing about CSS is that I'm not a giant fan of the band, but I'm absolutely obsessed with this song. There's something so perfect about it – the straight up rockin' synth, her accent, the fact that a million pounds wouldn't even tempt her to look into his face. It's female badassery at its finest.