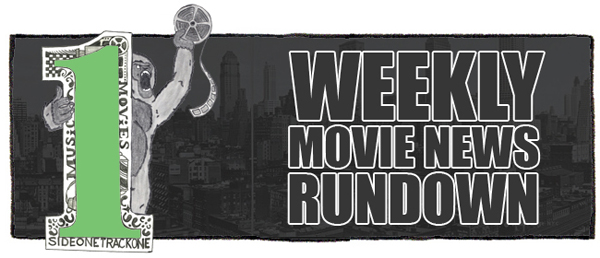 Time for your weekly movie news update!  Below you'll find a slew of sentences meant to provide a brief glimpse of what's been going on over the past week in movieland.  If something leaves you desperate for more info, then my advice is to do a little extra research on one or all of the following fantastic sites:  Latino Review, Dark Horizons, Ain't It Cool News, CHUD and/or JoBlo.  Read on!
Universal is reportedly moving forward with a sequel to The Bourne Legacy.  Jeremy Renner is expected to return.
Chris Evans will direct and star in 1:30 Train.  The film is said to be about two strangers who meet and spend a night together.
Samuel L. Jackson has signed on to play the villain in Matthew Vaughn's The Secret Service.
James Cameron has announced that he has decided to do three Avatar sequels instead of two.  He will film all three at the same time, and the first one is expected in 2016.
David Yates (Harry Potter) may direct the remake of Scarface for Universal.
Len Wiseman is no longer attached to direct the remake of The Mummy for Universal.  He apparently had a scheduling conflict.
Martin Campbell is set to direct Alpha.  It's reportedly about a Navy Seal in Africa who must use a pack of combat dogs to save someone who has been abducted.
There's a rumor going around that Denzel Washington has been offered a role in Fast & Furious 7.
Cameron Diaz and Jason Segel will star in Sex Tape, which is about a couple who make a sex tape and then promptly lose it.  Jack Black and Rob Corddry will reportedly have small roles in the film.
Luke Wilson and newcomer Brenton Thwaites are set to star alongside Helen Hunt in her second directorial effort, Ride.  The film is said to center around a mother and her son as they each find love in an unexpected place.
Spike Lee's take on Oldboy has been delayed and will now come out during the Thanksgiving weekend.
This Week's Notable Trailers