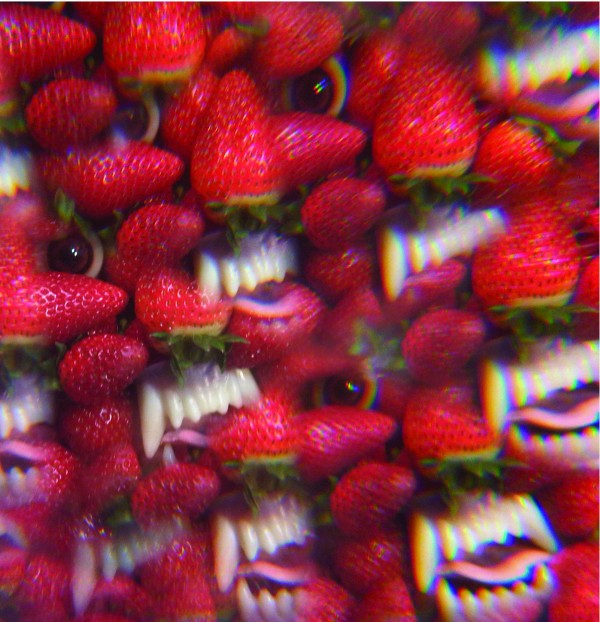 Okay, I know, being a San Francisco music writer and choosing Thee Oh Sees as one of your two bi-weekly musical choices is like being a Seattle music writer in the early 90s and choosing Nirvana. Duh, Thee Oh Sees are great, fantastic even, continuing to evolve slowly and surely and prolifically in to this amalgamated monster of all things good and gritty, but you can open up any website with any sort of hip-credentials and this, if that website is worth its salt, will have a new Thee Oh Sees video blaring somewhere on their front page, or maybe a two-minute sound nugget of Thee Oh Sees' lead singer John Dwyer waxing poetically about music.
What I'm trying to get at here is that slotting Thee Oh Sees and their new absolutely fantastic album Floating Coffin as my selection this week isn't my most creative choice, but I could, and I excuse my French, give a fuck. Thee Oh Sees are so consistently quality in both their sound output and their progression in terms of musicians, that I could, probably should write a blurb about every album they ever potato-gun in to the sonic-o-sphere. This is the type of band that three times a year (or more if they're feeling creative) release an album that torpedoes in to the masses and everyone's like, "Oh shit Thee Oh Sees are so good, they're albums are so great" and all of this praise is duly deserved. Each time, more and more people are saying this, more and more people are crowding the fronts of their shows to get sweaty and knock each other about, more and more people are already turning their noses up because, eh, "Thee Oh Sees are so popular now."
Thus, I know I'm shooting this rocketship in to a inky black space of praise already floating about out in the ether, and I do so happily. Thee Oh Sees are one of the few bands that continue to progress and expand grow musically under the guiding torch of the aforementioned John Dwyer, but somehow manage to always sound like a distilled version of Thee Oh Sees and always sound like a new version of Thee Oh Sees. Each and every record is a step forward and step inwards for this band, and when we look back on their discography in twenty years (Lord knows how many albums they'll have released by then) we'll see a band that slowly, smartly grew and changed in to not only one of the iconic band's in San Francisco's history, but one of the best bands operating today.
Call me boring, I'm going to call you lucky that you have another reason to listen to Thee Oh Sees.