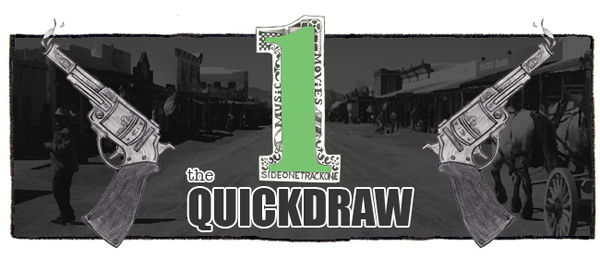 Today's music found all of the eggs this weekend.  Enjoy.
:The Thermals – The Sunset:  You have to love how consistent the Thermals are.  I don't think they could make a song without a great hook and the perfect amount of fuzz even if they wanted to.  The band will release Desperate Ground on April 16 via Saddle Creek.
:Mikal Cronin – Weight:  There's an artist ready to claim the world, and his name is Mikal Cronin.  If you're not already on his bandwagon, then be sure to use this indie rock gem as an excuse to climb on.  The highly anticipated MCII is due out May 7 through Merge.
:Frank Smith – Chewing Glass:  Lately the name Frank Smith has been all over the place, and that's definitely a good thing.  The local group (it's not just a guy named Frank Smith) has a lot of quality rock tracks that deserve some attention.  Nineties is due out tomorrow.  You can catch the band at Holy Mountain with East Cameron Folkcore, Growl, and the Preservation on April 13.
:Beach Day – Beach Day:  I love my lady-lead retro pop, and that's exactly the sort of music that Beach Day churns out.  I'm assuming this means the band and myself will probably end up being best friends.  You'll be able to snatch up Trip Trap Attack on June 18 via Kanine Records.
:Jonny Fritz – Goodbye Summer:  Are you guys loving Jonny Fritz yet?  You should be.  Everything about the guy comes off as authentic, which is somewhat of a rare treat these day.  The rather properly titled Dad Country is due out on April 16 via ATO Records.