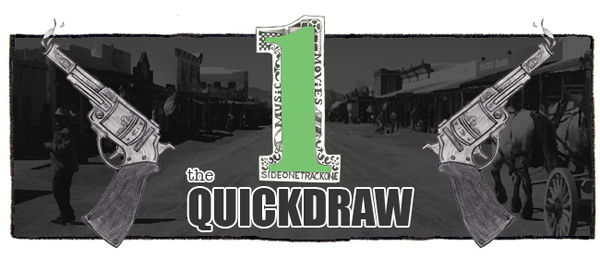 Music!  Enjoy.
:The White Stripes – City Lights:  This unreleased track not only makes me miss The White Stripes, but it makes me long for the days when Jack White wasn't JACK WHITE.  The Jack White Acoustic Recordings 1998-2016 is due out September 9 via Third Man.
:Lucy Dacus – I Don't Wanna Be Funny Anymore:  Lucy Dacus is 21-year old who just recently signed to Matador (you can read all about that move here).  I think she has a rad voice.  The reissue of her debut, No Burden, is due out September 9.  By the way, she's playing at Stubb's tonight!
:Ian Sweet – All Skaters Go To Heaven:  While I've been into Ian Sweet for a bit, this is somehow the first time I've shared anything from them.  Oops.  In any case, the band is just noisy enough and the songwriting is really sincere -  I dig it.  Shapeshifter is due out September 9 via Hardly Art.
:Forth Wanderers – Slop:  First of all, I really love the name Forth Wanderers.  Secondly, these kids (they're all under 21) really know how to write a good emo song.  The Slop EP is due out November 11 via Father/Daughter.
:Jonny Fritz – Are You Thirsty:  Here's the first single off of Jonny Fritz's upcoming Jim James-produced album.  Unsurprisingly, the songwriting is top notch.  Sweet Creep is due out October 14 via ATO.