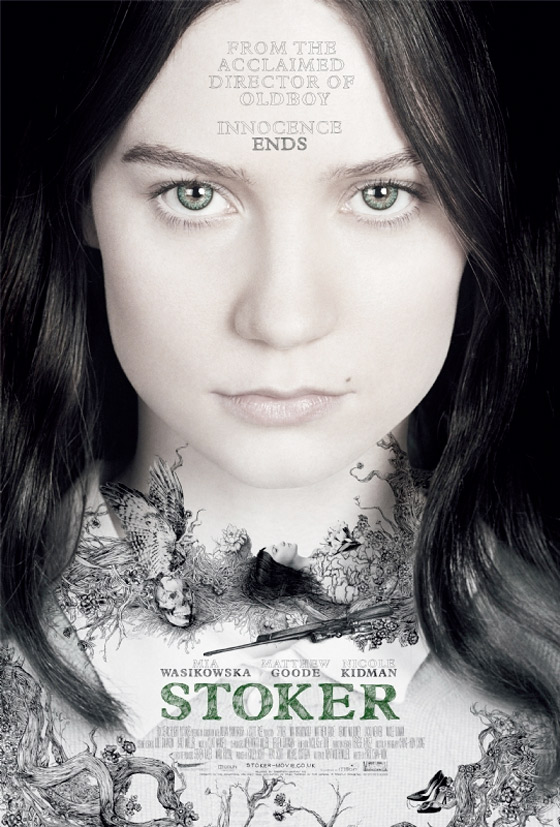 People are doing traditional-style reviews all over the web, so we decided to try something different.  In each "breakdown" we'll take a look at what a film's marketing lead us to believe, how the movie actually played, and then what we learned from it all.  Read on!
The Impression:
Chan-wook Park (Oldboy) makes his English language debut with some help from Nicole Kidman, Mia Wasikowska, and Matthew Goode.  Naturally, the movie looks twisted.
The Reality:
I think my favorite thing about Stoker is that at no point did I feel like Chan-wook Park was trying to soften up his style for the mainstream audience that the film will surely draw.  The movie is intense, twisted, and it messes with your head just enough so that you leave the theater conflicted about the whole damn thing.  Good thrillers don't come along enough, so do yourself a favor and check this one out.
By the way, Nicole Kidman is a real force in Stoker.  Her confused, lonely, and desperate character expresses everything through her eyes, and I was really impressed with how Kidman just owns every scene she's in.
The Lesson:
It's still fine to trust anything that says "From the Director of Oldboy" on the poster.