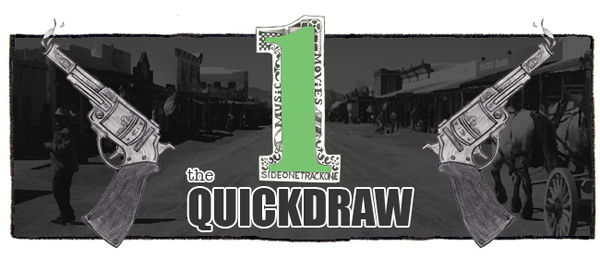 Today's music wants you to be its Valentine.  Enjoy.
:Mikal Cronin – Shout It Out:  You know what I can't wait for?  Mikal Cronin's new album.  This first single is a shimmering anthem, and I hope the whole LP is packed with more of the same.  MCII is due out May 7 via Merge.
:Elephant – Skyscraper:  The press release for this duo had a lot of information about their early success and the subsequent drama that followed it, but that stuff's no fun.  All you need to know is that this is a beautiful pop track.  The Skyscraper 7″ is due out March 26 via Memphis Industries.
:Mogwai – Wizard Motor:  These guys spent a bit of time doing some soundtrack work for the French zombie-show Les Revenants, and now you'll be able to get their contributions on one disc.  This brooding number should convince you to pick up the effort.  Sub Pop will release the LP on February 26.
:Polly Scattergood – Wanderlust:  The last time I heard something from Polly I thought it sounded like Bjork-light.  This is different.  It's more ambitious, and she seems to have found her own sound.  Arrows is expected out at some point this summer via Mute.
:Thee Oh Sees – Minotaur:  I'm not sure how many times I checked to make sure this was actually Thee Oh Sees.  I was expecting their usual blast of noise, but this track is so breezy and relaxed.  I like it.  The band will release Floating Coffin on April 16 via Castle Face.