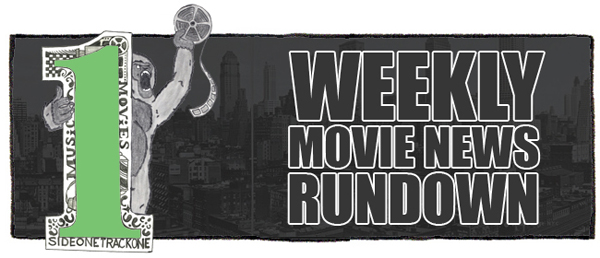 Time for your weekly movie news update!  Below you'll find a slew of sentences meant to provide a brief glimpse of what's been going on over the past week in movieland.  If something leaves you desperate for more info, then my advice is to do a little extra research on one or all of the following fantastic sites:  Latino Review, Dark Horizons, Ain't It Cool News, CHUD and/or JoBlo.  Read on!
Liam Neeson will star in Run All Night, which is said to be about a hitman who has to take on his former boss.
George Nolfi (The Adjustment Bureau) has signed on to direct a currently untitled sci-fi film for Universal.
Ron Howard will direct All I've Got for JJ Abrams' Bad Robot.  The movie will reportedly deal with a woman who dies, and then in the afterlife she must choose to become young again and be with her first love who tragically died, or to remain as she is and wait for the man that she eventually married and spent 50 years with.
James Franco will star in and direct Beautiful People.  The biopic will be based on the life of Jay Sebring, who was murdered by the Manson family.
Warner Bros. is trying to put together a Gremlins remake.
Brian De Palma and Al Pacino have teamed up for a Joe Paterno film.
Emma Stone and Charlie Hunnam (Sons Of Anarchy) may star in Guillermo Del Toro's Crimson Peak.  It's said to be a haunted house flick.
MGM is trying to put together a sequel to Hot Tub Time Machine.
Kid Cudi and Aaron Paul (Breaking Bad) have signed on to star in the adaptation of the game Need For Speed.
Anne Hathaway will star in a modern day version of Shakespeare's Taming Of The Shrew.
Bradley Cooper may star in Dark Invasion.  The movie will reportedly be a spy thriller set in 1915.
MGM is looking at doing a remake of Ben-Hur.
JJ Abrams is said to be working on a Lance Armstrong biopic.
Laeta Kalogridis (Avatar) and Patrick Lussier (My Bloody Valentine) have reportedly been hired to write a script for Terminator 5.
Noomi Rapace may star opposite of Tom Hardy in Animal Rescue, which is said to be about a reformed criminal who gets mixed up in a bad heist.
Paul Dano will play a young version of Brian Wilson in the biopic Love And Mercy.  An actor to play an older of version of the famous musician is still be sought after.
This Week's Notable Trailers