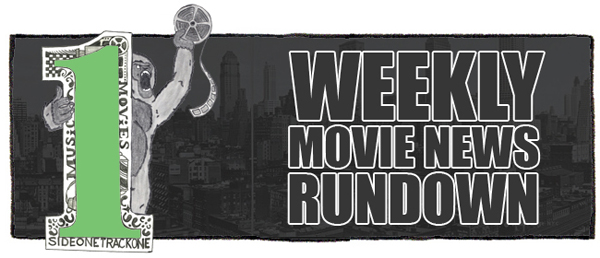 Time for your weekly movie news update!  Below you'll find a slew of sentences meant to provide a brief glimpse of what's been going on over the past week in movieland.  If something leaves you desperate for more info, then my advice is to do a little extra research on one or all of the following fantastic sites:  Latino Review, Dark Horizons, Ain't It Cool News, CHUD and/or JoBlo.  Read on!
Doug Liman's All You Need Is Kill will be released on March 14, 2014.  Tom Cruise and Emily Blunt are set to star in the film, which is about a soldier who has to repeatedly relive the same day.
Katee Sackhoff (Battlestar Galactica) has signed on for the lady version of The Expendables.
Steve Carell, Mark Ruffalo, Sienna Miller, and Channing Tatum have signed on to appear in Foxcatcher.  The movie is said to be based on the life of Jon DuPont.  Bennett Miller (Moneyball) will direct.
Hasbro has struck a deal to make a movie based on Hungry Hungry Hippos.
Sacha Baron Cohen's next movie will be The Lesbian.  It's reportedly based on Cecil Chao, who offered $65 million to any man who could win over his lesbian daughter.
Drew Pearce (Iron Man 3) has been brought in to do some revisions on the Godzilla script.
Matt Reeves (Cloverfield) will direct Dawn Of The Planet Of The Apes.
Christian Bale, Bradley Cooper, Amy Adams and Jeremy Renner will appear in David O. Russell's next film.  It was set to be called American Bullshit, but the title is changing.
Emelia Clarke (Game Of Thrones), Jessica Brown Findlay (Downton Abbey), Teresa Palmer (I Am Number Four), Imogen Poots (28 Weeks Later) and Alison Brie (The Five Year Engagement) are all said to be in the running for the lead female role in Captain America: The Winter Soldier.
Kevin Costner will star in a currently untitled Secret Service film for McG.
This Week's Notable Trailers