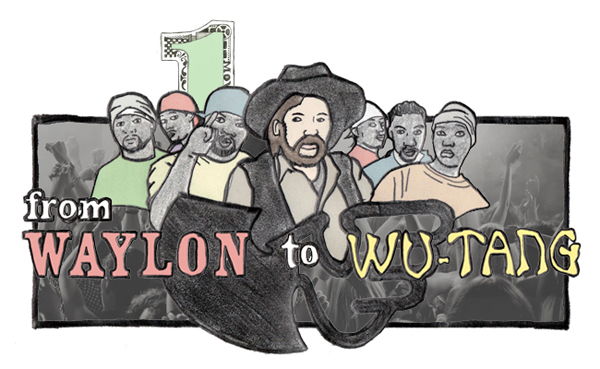 Fun Fun Fun Fest is right around the corner! Explosions In The Sky headlining the festival in 2007 is probably one of my favorite Fx3 moments, so I'm stoked to see them returning to a much bigger and badder event.
Speaking of Explosions In The Sky, they're fantastic. Post-rock, instrumental rock, instruMETAL … whatever it is Explosions In The Sky do, they do it well.  It's not all about them, though, so this week's playlist is Top Ten Instrumental Bands Not Named Explosions In The Sky.
OK, it's not really 10, it's 15. But Eagle Claw and The Calm Blue Sea count as one, both being from Austin. Same for Irish bands Adebisi Shank and And So I Watch You From Before. And Toe and LITE are both from Japan. Pelican and Russian Circles are both from Chicago and I think they used to share a practice room. Mogwai and Mono are the godfathers of instrumental post rock shit (see also: Slint, Swervedriver, Godspeed You! Black Emperor). From Monuments To Masses was once described as DJ Shadow performing with Fugazi. This playlist is all over the place musically, but it's instrumental all the way through.
Several bands on this weeks playlist have new records coming out — everyone should be stoked about new music from Caspian, Eagle Claw, and The Calm Blue Sea. But here's some old stuff in the meantime.
Oh, also, I had the idea for this post before the devastating news that Hydra Head Records is closing its doors after 20 years of putting out some amazing and influential records – records that for sure influenced some if not all of the bands on this playlist. One of the best DIY record labels around. Pouring some out for the homies. RIP Hydra Head Records.
:Mono – Ashes In The Snow: (Hymn To The Immortal Wind)
:Mogwai – Daphne And The Brain: (Hawk Is Howling)
:Caspian – Malacoda: (Tertia)
:And So I Watch You From Afar – A Little Bit Of Solidarity Goes A Long Way: (Self Titled)
:Adebisi Shank – Interntaional Dreambeat: (This Is The Second Album Of A Band Called Adebisi Shank)
:From Monuments To Masses – Checksum: (On Little Known Frequencies)
:Maserati – No More Sages: (Passages)
:Toe – Path: (Songs, Ideas We Forget)
:LITE – Infinite Mirror: (Phantasia)
:Irepress – Barrageo: (Sol Eye Sea I)
:Russian Circles – Harper Lewis: (Station)
:Pelican – City Of Echoes: (Self Titled)
:Calm Blue Sea – We Happy Few: (Self Titled)
:Eagle Claw – Helm: (Poacher)
:Ghosts And Vodka – Its All About Right Then: (Addicts And Drunks)