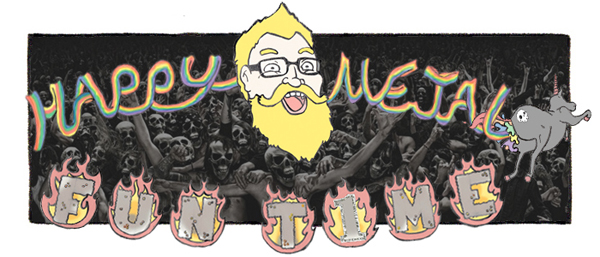 There have been strange things afoot this summer in the metal world, whether you are keeping up with the latest prison watch involving the lead singer of Lamb of God, pregnancies splitting up bands, or the CroMags stabbing each other at reunion shows, something about the heat makes people insane. In Texas we are used to both – the heat and the crazy people.
I never understood why all of the big metal festivals happen during the worst time of year to be outside. I know some human beings thrive in the 100+ degree weather, and I hate them. I choose to hole up with my Xbox and a good soundtrack and hide until October.
Metal bloggers have been running with a best of the year so far lately, but honestly that is too much work, and I don't even know month it is. So I pulled down some good old classics like The Crown, Death Angel and Iron Maiden, with some of the best new releases of this last month from Down, Testament and Nachtmystium.
:The Crown – Death Metal Holocaust:
:Between The Buried And Me – Telos:
:Testament – True American Hate:
:Death Angel – Kill As One:
:Sepultura – Territory:
:Down – Witchtripper:
:Iron Maiden – Stranger In A Strange Land:
:Katatonia – Buildings:
:Necrophagist – Mutilate The Stillborn:
:Gaza – The Vipers:
:Nachtmystium – The Lepers Of Destitution:
:Gwar – Sexicutioner:
Chuck hosts NO CONTROL Radio every Friday on 101.5 KROX in Austin, and he programs an HD2 stream of pure metal. Feel free to get in touch with him via e-mail, Facebook, or Twitter.