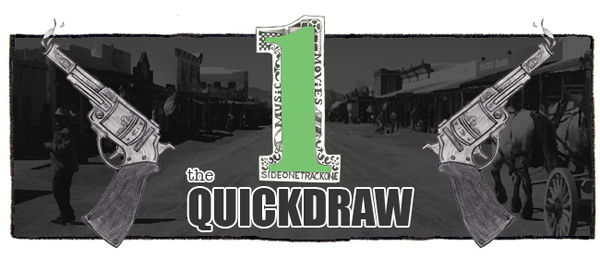 Music!  Enjoy.
:Yung – Uncombed Hair:  In the press release that came along with this sharp indie rocker there's a part where Yung main brain Mikkel Holm Silkjaer mentions that "this one is dedicated to bad things and good people."  I like that line.  Youthful Dream is due out June 10 via Fat Possum.
:The Julie Ruin – I Decide:  When Kathleen Hanna popped up in this P.O.S. track, it got me wondering if she and The Julie Ruin were still a thing.  Yep!  In fact, they just joined the Hardly Art roster and announced a new album.  Neat.  This first single is really catchy.  Hit Reset is due out July 8.
:Diarrhea Planet – Let It Out:  Just in case you're under the impression that Diarrhea Planet only churn out party anthems, here's a fairly low-key effort from them.  Turn To Gold is due out June 10 via Infinity Cat/Dine Alone.
:Weaves – Candy:  Holy cow.  This is one hell of a song by Weaves.  I've been a big fan of theirs for a while now, but I can't say I knew they could rip it up like this.  The band's self titled album is due out June 17 via Kanine.
:Car Seat Headrest – Fill In The Blank:  If my love for Car Seat Headrest (aka Will Toledo) has been making you feel confused, then give this song a shot.  It's by far his most accessible effort yet, and it just may convince you to jump on his bandwagon.  Teens Of Denial is due out May 20 via Matador.