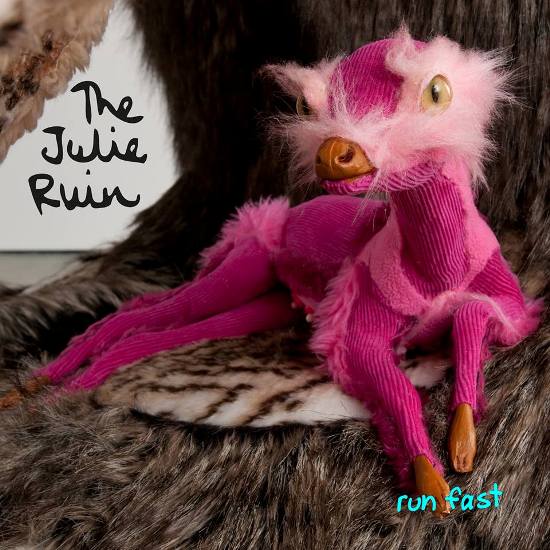 Now that ACL is over and we all survived (I hope), it's time to look forward to the next music extravaganza – Fun Fun Fun Fest! You probably haven't looked at the full schedule yet, but when you do, highlight the set times for The Julie Ruin. I pinky promise that you will NOT be disappointed.
The group is lead by Kathleen Hanna (Bikini Kill and Le Tigre), one of the most fascinating figures in punk rock history. She has been a role model and inspiration for bands from Nirvana to Sleater-Kinney to Pussy Riot. In March a new documentary on Hanna premiered at SXSW. The Punk Singer chronicles her enormous influence on the riot grrl movement, her activism, her marriage to Adam Horovitz (a.k.a. Ad-Rock) of the Beastie Boys, and her battle with late stage Lyme disease.
Hanna's fight against Lyme disease ended Le Tigre and forced her to take significant time off from music. Fortunately, she is healthy again and back with a new band. Last month The Julie Ruin released their oh-so-excellent new record, Run Fast. It's a fascinating blend of tracks which are raucous, a little messy, and always fun. It features sing-along tracks like Oh Come On (one of my favorite tracks of the year), Party City and Stop Stop as well as a sweet summer jam (South Coast Plaza). It possesses the punk rock attitude you'd expect from Hanna and it's hard not to love such a quirky and entertaining album. And as great as they sound on record, they are even better live. Just one more reason to snatch your tickets for Fun Fun Fun Fest while you can.
:The Julie Ruin – Oh Come On: