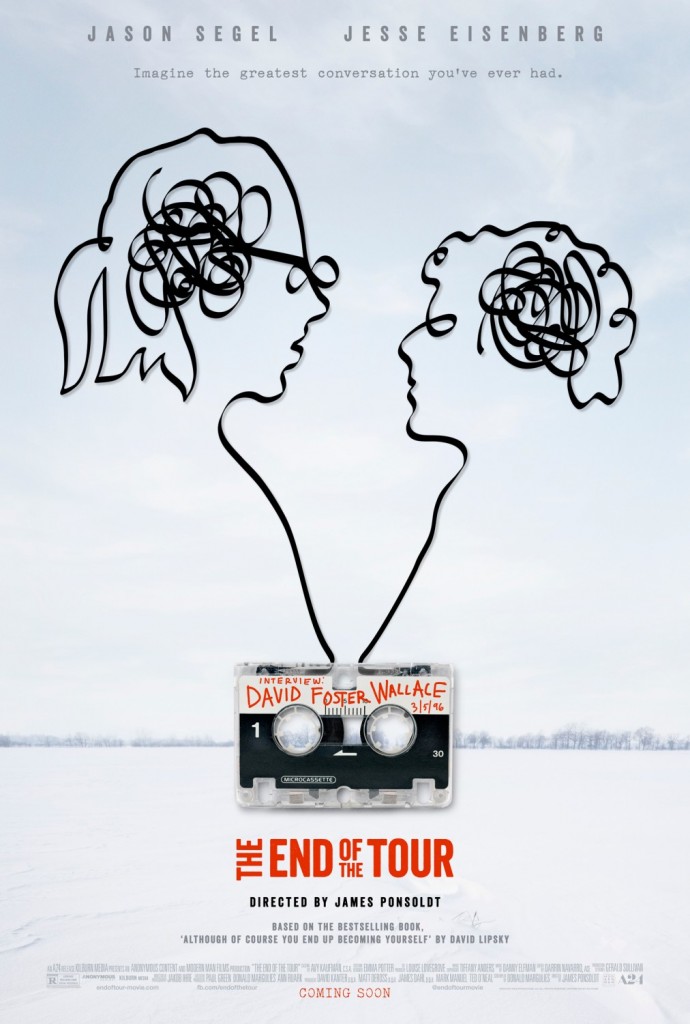 The Impression:
I've never read David Foster Wallace's Infinite Jest, but I'm still all in for The End Of The Tour since it looks like the kind of heartfelt, conversation-heavy film that I tend to have a soft spot for.
The Reality:
The End Of The Tour is one of those films that will either fill you with delight or make you want to roll your eyes right out of your head.  It consists of a series of conversations between two writers – David Foster Wallace (Jason Segel) and David Lipsky (Jessie Eisenberg) – and that's about it.  There's no sweeping climactic moment or anything like that.  It's really just two guys who are hanging around, eating bad food and doing their best to figure the other person out in the short time they've been allotted together.  I loved it.  It's easily the best thing Jason Segel has ever done (Jessie Eisenberg is good too, but like always, he's just portraying Jessie Eisenberg), James Ponsoldt's direction is nearly flawless and I found every single conversation in the film to be interesting and worth paying attention to.  I, however, can totally see how someone could find The End Of The Tour to be a pretentious wad of doom.  There's a lot of talk about fame, what a means to be a writer and so on, and it's not a stretch to think that some folks will just find it to be entirely snobby.
My recommendation for you in regards to The End Of The Tour is to see it as soon as you can.  Unless, of course, you're not really into artsy, talky films.  Then you shouldn't see it.  Because it will probably make you want to run out of the theater.
The Lesson:
I should read Infinite Jest.  But I won't.  That thing just seems like an enormous undertaking.