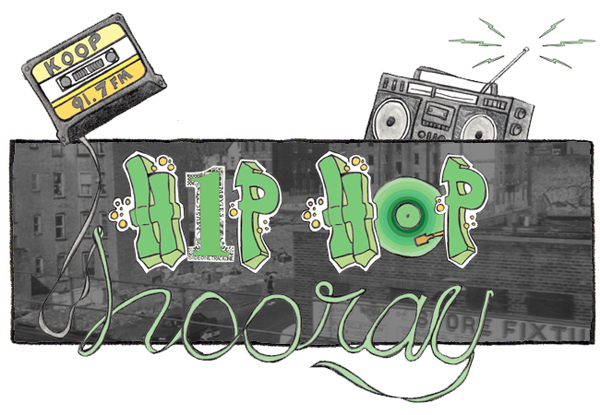 Did you guys hear about Lupe Fiasco getting escorted off the stage by security at a pre-inaugural concert for performing a thirty minute song railing against Obama? This is the kind of thing I can get behind, and I LIKE Obama. Don't be afraid to be loud, y'all. This little story has nothing to do with this month's mix though. I just wanted to mention it because it's one of my favorite stories this week, and you should check out Lupe's new album Food & Liquor II because it's pretty good. I really appreciate the fact that he pretty much had commercial success in the palm of his hands and basically went, "Y'know what? I'm just gonna say what I believe about the state of the world, even if it's controversial, and even if a lot of people don't like it, AND EVEN IF my corporate overlords are trying to prove definitively that the only thing that sells records are hyper-racist depictions of black life that glamorize guns, drugs, crime and misogyny." Yeah, I like that he did that.
I also made you a sweet January mix of other stuff I like, and I hope you like it too.
There's a sweet hip hop show tonight at Hotel Vegas featuring Fat Tony, Space Camp Death Squad (previously on a mix here), Ditch Witch, Norman Base, and P-Tek. You should come out and say hi and support some Texas hip hop.
:Common Market – Black Patch War:
:Pillowfight – Get Your Shit Together:
:Rick Ross – 100 Black Coffins:
:Lupe Fiasco – Strange Fruition (Featuring Casey Benjamin):
:Common – A Dream (Featuring Will.I.Am):
:The Coup – Wavip (Featuring Das Racist And Killer Mike):
:Mad One And Ruler Why – Mhhmmm Mhmmm:
:Talib Kweli And Z-Trip – Congregation (Featuring Black Thought And Ab-soul):
:Big Jus – Empire Is A Bitch (Fake Arab Spring Mix):
:Roc Marciano – Peru:
:Akala – Where I'm From:
:Mister RP – Diamonds Aren't Enough:
:Azeem -Going Dumb VS Going To Brazil:
:Guru – Lift Your Fist (Featuring The Roots):