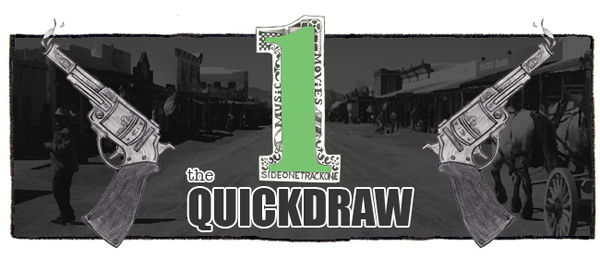 Music!  Enjoy.
:Thee Oh Sees – The Axis:  There's something oddly intoxicating about this slow burner from Thee Oh Sees.  Do yourself a favor and toss on some headphones before you hit play.  A Weird Exits is due out August 12 via Castle Face.
:Joanna Gruesome – Pretty Fucking Sick Of It All:  Two things about this song.  1)  It's Joanna Gruesome's first bit of new material since singer Alanna McArdle left the band.  2)  It was influenced by their most recent U.S. tour, during which "the CIA took a special interest in the group's movements."  Guess that explains why the track's title is so no nonsense.   The Pretty Fucking Sick Of It All single is available now via Slumberland.
:Happy Diving – Don't Be Afraid Of Love:  Here's the latest wall of fuzz from indie rockers Happy Diving.  Turn it up, and then join me in expecting good things from their upcoming album.  Electric Soul Unity is due out August 19 via Topshelf.
:Field Mouse – The Order Of Things:  This a rather jangly, very 90s rock track from Field Mouse.  On a related note, I just got sent their new album.  I need to listen to it ASAP.  Episodic is due out August 5 via Topshelf.
:Sleigh Bells – Hyper Dark:  The first time I listened to this track I figured it was slowly building up to what would surely be some sort of chaotic noise explosion.  Nope.  It actually just slinks about and generally doesn't sound like Sleigh Bells at all.  I like it.  No word yet on when a new album will be released.