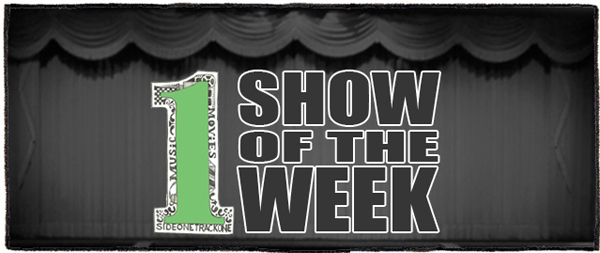 The rescheduled Sound on Sound Fest shows are going down everywhere this week, and you can see which ones I'm into the most down below (they're marked with SoS).  There's some good ones!  Let's go non-fest today though, and talk up Speedy Ortiz, Tera Melos and Lola Tried at Barracuda on Sunday.  This show is going to be fantastic.  Speedy Ortiz, who are one of my favorite bands, haven't played Austin in a bit, so it'll be great to see them again.  Maybe they'll even toss out some new tunes?  Speaking of new things, Tera Melos and locals Lola Tried both have solid 2017 releases that they'll be supporting at the show.  Let's gather on a Sunday (you don't need to work on Monday!) and indulge in this triple bill of indie rock.
Tix are $10 in advance, $13 the day of.
CONTEST:  I've got a couple pairs of tickets to give away.  To enter to win just shoot an email HERE.  I'll pick winners on Friday!
BONUS Show Recommendations:
Thursday:
- Palo Duro at Waterloo Records
- Poly Action, T0MA, Lowin, Nic Armstrong at Hotel Vegas
Friday:
- (SoS) – Grizzly Bear at ACL Live at the Moody Theater
- (SoS) – Cannibal Corpse, Power Trip, Gatecreeper, Blanck Mass at the Mohaw
- (SoS) – Citizen, Hotelier, Sorority Noise, Alex Napping, Great Grandpa, Oso Oso at Empire Control Room
- (SoS) – Washed Out, Austra at Emo's
- Low Cut Connie, Jake La Botz, The Reputations at Barracuda
Saturday:
- (SoS) – Yelle, The Octopus Project at the Mohawk
- (SoS) – Japandroids, Cloud Nothings at Emo's
- (SoS) – Noname, Arima Ederra, Magna Carda at the Scoot Inn
- Deep Time, Vertical Vice, Batty Jr, special guest at Hotel Vegas
- Courtney Barnett & Kurt Vile, Jen Cloher at ACL Live at the Moody Theater
Sunday:
- (SoS) – Boris, Endon, USA/Mexico at the Mohawk
- (SoS) – The Shins, Baio at Emo's
- (SoS) – Ariel Pink, Girlpool, Mild High Club at Cheer Up Charlies
- Xetas, Sex Snobs (OK), Fireheads (WI), NIKE at Beerland
- Cults, She-Devils, Deep Cuts at Antone's
Monday:
- The Rural Alberta Advantage, Yukon Blonde at Barracuda
- Cindy Wilson (of B-52s), Olivia Jean at 3ten ACL Live