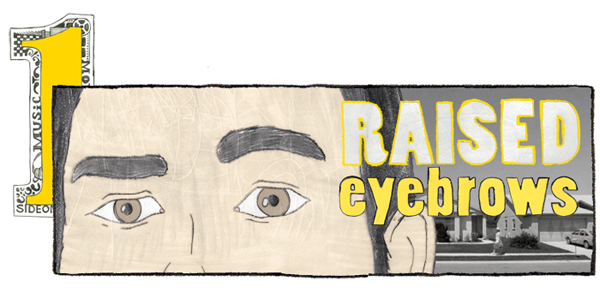 Ju Ju Men: The Story Of Rockpile
Rockpile were not just an extension of the pub rock established by Brinsley Schwarz (see my column on them here) in the early 70's. The group would undoubtedly play an integral role in the UK new wave/punk scheme being hatched in the mid to late '70's in England by creating music that was shrouded in tradition yet written/recorded/performed with abandon.
—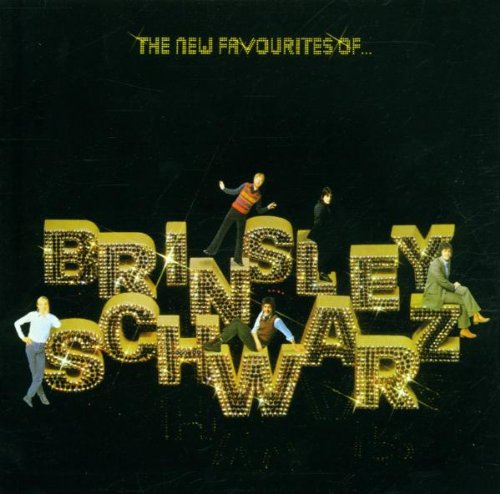 The band was founded by former Brinsley Schwarz member Nick Lowe and former Love Sculpture guitarist Dave Edmunds. Edmunds first met Lowe in 1974 when he was producing the Brinsleys final album The New Favourites of … Brinsley Schwarz. The mixture of Edmunds' classic pop production mixed with Lowe's then blooming talents as a unique songwriter (see: The Ugly Things and The Look That's In Your Eye Tonight) created an album that seemed somewhat dissociated from the group's previous output. Though not commercially successful, the band did manage to turn in a modern classic with (What's So Funny 'Bout) Peace, Love, and Understanding – a song that would be brought into fashion by Elvis Costello & The Attractions in 1979.
LISTEN:  Brinsley Schwarz – (What's So Funny 'Bout) Peace Love And Understanding
—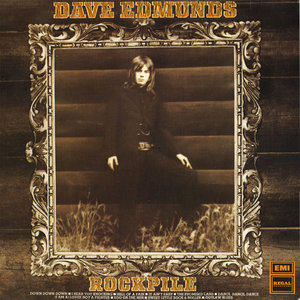 The Rockpile name originated in 1971 with the release of Edmunds' first solo album aptly titled Rockpile. The album contained Edmunds' #1 UK single from 1970 – a cover of the Smiley Lewis original, I Hear You Knocking. Edmunds put together a band to tour the album and high-charting single under the name Dave Edmunds and Rockpile, but the band broke up shortly after tour. The band included former Man and Love Sculpture drummer Terry Williams. Interestingly, the backing track for I Hear You Knocking was first intended as a cover of the Wilbert Harrison original Let's Work Together but Edmunds was beat to it by Canned Heat. Edmunds then tailored the arrangement to suit Lewis' song and had a hit.
LISTEN:  Dave Edmunds – I Hear You Knocking
With the Brinsleys' demise glaringly evident, Edmunds and Lowe soon joined forces on the 1975 album Subtle as a Flying Mallet. Brinsley Schwarz would make an odd appearance as Edmunds' backing band on the same album for two Chuck Berry numbers, No Money Down and Let It Rock, before dissolving completely in '75. Edmunds would also produce Terminal to the Taxi Zone by Ducks Deluxe this same year.
—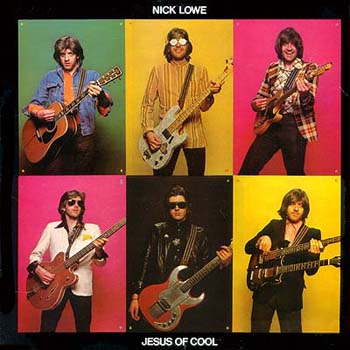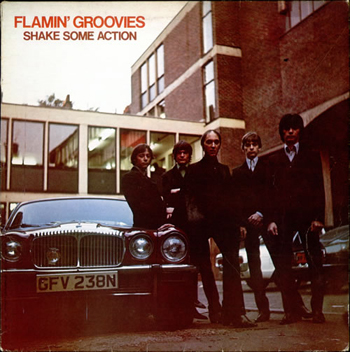 1976 found Edmunds and Lowe beginning work on what would become the classic Jesus of Cool LP. Though not released until 1978, these sessions would create a tight-knit unit that would come to be known as Rockpile – featuring Edmunds and Lowe as well as Terry Williams and guitarist Billy Bremmer. Stiff Records was founded at this time and Nick Lowe was the first artist signed to the now famed label. Though the label promoted Lowe's ties to Edmunds, Edmunds would sign to Led Zeppelin label Swan Song due to a rocky relationship with Stiff co-founder and Lowe manager Jake Riviera. 1976 also saw Rockpile opening for Bad Company, Edmunds producing the power pop staple Shake Some Action by The Flamin' Groovies and Lowe releasing the first ever single for Stiff with So It Goes.
LISTEN:  Nick Lowe – So It Goes
—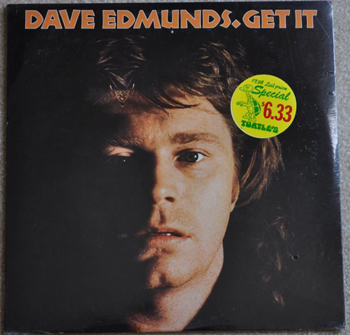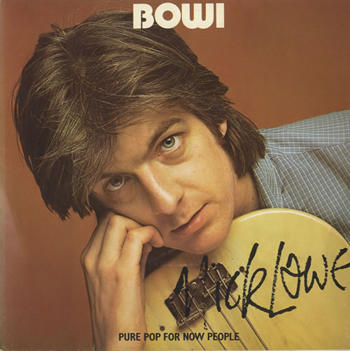 Released in 1977, Get It would be Edmunds' first album for Swan Song and featured an early incarnation of Rockpile (Lowe/Edmunds/Williams) as well as songs co-penned by both Lowe and himself. The album also featured songs written by Lowe, Graham Parker, as well as country funk giant Jim Ford's tune Ju Ju Man – first covered by Brinsley Schwarz in 1972.
Lowe would also release the first EP ever for Stiff Records in '77 with Bowi. The title was a quip at David Bowie's 1976 album called Low. Lowe thought it only natural to return the favor to Bowie, without the e, just as Bowie had done with his release.
—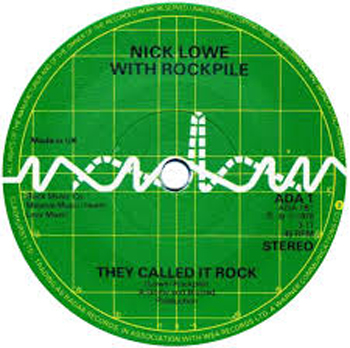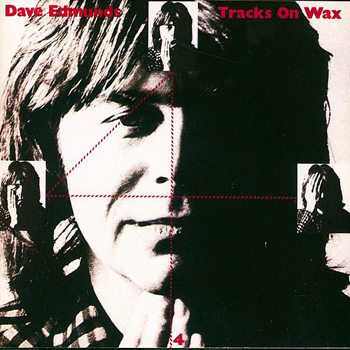 The release of Nick Lowe's now classic Jesus of Cool (released as Pure Pop for Now People in the US) in 1978, first credited Rockpile on both the live recording of Heart of the City and the studio version of They Called It Rock. The album also contains yet another Jim Ford composition in 36 Inches High and the irreverent Lowe/Edmunds tune Little Hitler.
On the other hand, Edmunds' Tracks on Wax 4 was the first full blown album to feature all four members of Rockpile for its duration. Bremmer penned two of the songs on the album under the surname Billy Murray, including the killer Trouble Boys (later covered by Thin Lizzy), and Heart of the City has the same backing track as Lowe's cut on Jesus of Cool, only with Edmunds on vocals. This year also marked Rockpile backing former Legend frontman Mickey Jupp on his 1978 solo Stiff LP titled Juppanese and Edmunds producing Now by The Flamin' Groovies.
—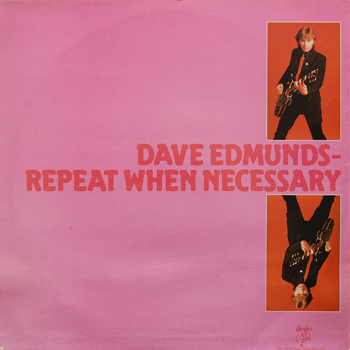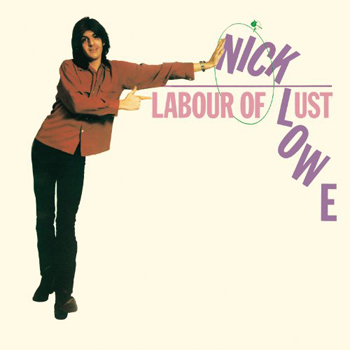 In 1979, Rockpile simultaneously recorded Edmunds' Repeat When Necessary and Lowe's Labour of Lust at Eden Studios in London. The BBC filmed during the recording of both albums, creating a one hour documentary special in 1979 called Born Fighters.
Repeat When Necessary created two high charting singles for Edmunds with Elvis Costello's Girls Talk and Hank Devito's Queen of Hearts. The album also contained a blues number written by Huey Lewis, and a reading of Ronnie Self's Home in my Hand – a song covered by Brinsley Schwarz in both 1972 and 1973.
Labour of Lust led off with the US hit Cruel To Be Kind – a song co-written by Lowe and former Brinsley bandmate, Ian Gomm. The tune was originally recorded by Brinsley Schwarz for an album called It's All Over Now in 1975 but Schwarz broke up and the song was never officially released until 1978 as the B-side to Lowe's Little Hitler single. Labour of Lust also included a cover of Mickey Jupp's Switchboard Susan and the Rockpile collab Love So Fine.
LISTEN:  Nick Lowe – Cruel To Be Kind
Rockpile also made an appearance at the Concerts for the People of Kampuchea in 1979. They performed a scorching version of Graham Parker's Crawling From the Wreckage and were joined on stage by Robert Plant for an offhand reading of Elvis Presley's Little Sister. '79 also produced an impromptu performance with Keith Richards of Chuck Berry's Let It Rock at The Bottom Line.
—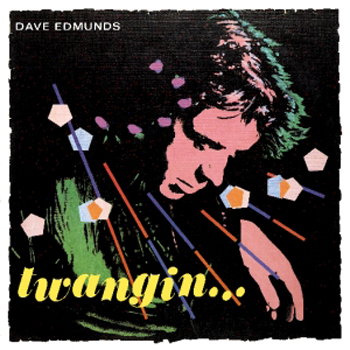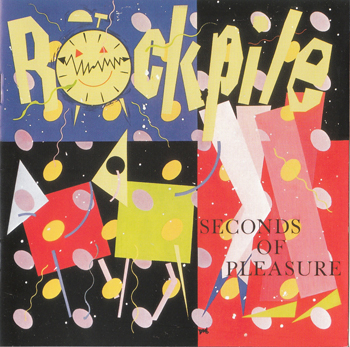 In 1980, Edmunds assembled Twangin' to fulfill his Swan Song album contract, freeing up Rockpile to finally release an album under their own name. The Edmunds album consisted mainly of covers with the exception of the Lowe/Carter/Edmunds tune (I'm Gonna Start) Living Again If It Kills Me and Rockpile's I'm Only Human. The influence of Mickey Jupp continued with a cover of his tune You'll Never Gonna Get Me on One of Those where the backing track sounds almost identical to the one cut by Rockpile in 1978 for Jupp's album.
Once free to record under their own moniker, Rockpile released Seconds of Pleasure on Jake Riviera's label F Beat in 1980. The album had a charting single in its lead off track Teacher Teacher. The album also contained Lowe's Play That Fast Thing (One More Time) – a tune first played by Brinsley Schwarz on 1973's Please Don't Ever Change. The LP additionally included the Difford/Tilbrook (of Squeeze) penned Wrong Again (Let's Face It) and an 7" EP was packaged with the album entitled Nick Lowe and Dave Edmunds Sing The Everly Brothers.
—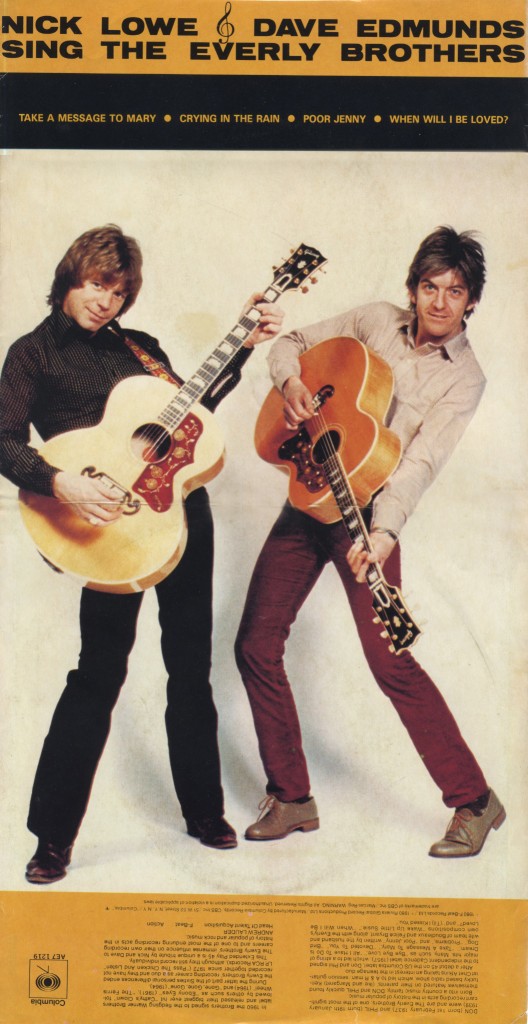 Also in 1980, Rockpile served as the backing band to Lowe's then wife, Carlene Carter on her album Musical Shapes. The record contains the Carter/Edmunds duet Baby Ride Easy, originally composed by Tyler, Texas songwriter Richard Dobson.
After multiple appearances, including the Montreaux Jazz Festival and the Heatwave rock festival in 1980, Lowe and Edmunds had begun to have had enough and Rockpile disbanded by 1981. The only other official Rockpile release came posthumously in 2011 and is a live recording of their performance at Montreaux in 1980. The album includes a phenomenal live rendition of Jim Ford's Ju Ju Man that features the strength of each member of the band in their top form.
LISTEN:  Rockpile – Ju Ju Man
—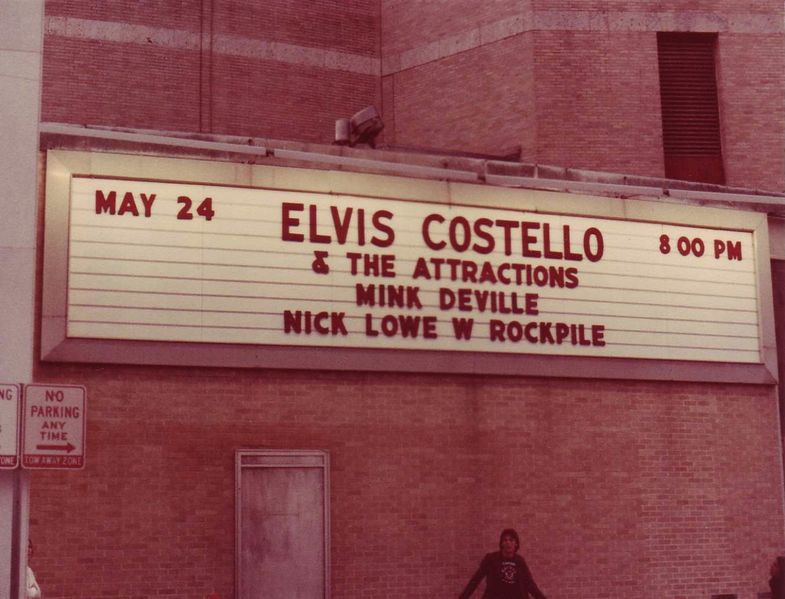 Rockpile took the vitality of pub rock and transformed it into something containing the roots/essence/you-name-it of UK new wave and punk. Thanks fer the tunes, boys.
—
Stream the companion Spotify playlist.