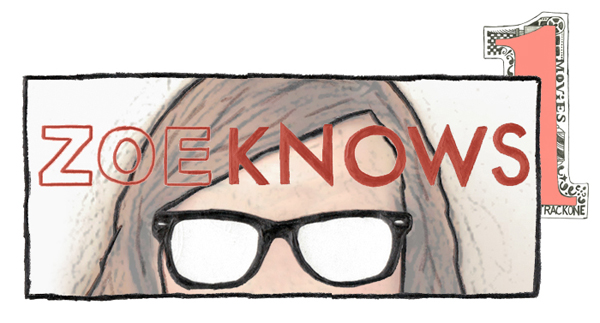 FINALS. By the time you read this, I'll be in my last final. And as of that, I'll be halfway done with college–whoa. So on the last two years, I've gotten pretty good at the post-finals triumphant jams. It's pretty pop-heavy, but I think a good collegiate celebration playlist should include some booty shaking.
We start and end with Biggie, because he always seems to do the triumphant vibe so well. While Biggie begins the party (and bullshit) with his tales of honeys and hard life, Miley Cyrus chimes in with her own catchy requests to get the party going … plus this song is a more credible way to enjoy the guilty pleasure that is Party In The USA. Next up, perhaps the polar opposite of Ms. Cyrus, M.I.A. comes in to remind you that now that your finals are over, it's time to live a little faster. I don't think I've ever met a woman that didn't feel badass while listening to this song. Can you hang with M.I.A.? Probably not, but it's fun to pretend with this song anyway.
Then we go decidedly more pop-rock with Passion Pit keep that sickly sweet melody that makes you wanna fist pump like it's ACL 2009 all over again. The chorus is great for screaming along to, and perhaps a walk would be nice to relax after all that studying. But lest you get too calm, prepare for Flo Rida to bring you back to party central. While he may not be known as a musical genius, I think Flo Rida has been making some of the best mindlessly enjoyable pop music my generation has seen. And if you're looking to let some good times roll, this guy has got you.
But then indie rock pops its cute little head in for a cameo via The New Pornographers. This super cute and upbeat song just makes me wanna jump around. Plus you can feel pretty cool singing along "it was crime at the time but the laws have changed now." Even if you've never committed a crime, just roll with it. Because you know who rolls with it? Kanye. And yeah, when finals are done, you probably do feel like you've touched the sky. Because you are extra fly. And truly, copping the horns from Curtis Mayfield's Move On Up just may be the best thing Kanye West ever did.
Another fist pumper / party jumper comes courtesy of Grouplove. The cuteness of a crush is relived through this track, which sounds like it was definitely made with reality TV kissing montages in mind. And I do mean that in the best possible way. Of course, no college playlist would be complete without THE song of the moment, Daft Punk's Get Lucky. I'm pretty sure they composed this song with college parties in mind, and for good reason–it's the weekend anthem. But guess what–it's summer now. So every day is like a weekend. So LET'S DANCE ALL NIGHT TO DAFT PUNK.
While "party jamz" and "Arcade Fire" may not seem synonymous, I beg to differ. Because now you've danced for a while. And it's time for that 1:30am Whataburger run for a HBCB (Honey Butter Chicken Biscuit for the sadly uninitiated). And there is probably nothing greater than rolling your windows down and blasting this song. And that total arrogance of being young is beautifully reflected– cause us kids, we know the place, where no cars go (HEY!). And of course, we full circle with Biggie. Because damn, Cali is a great place. And even if you're not actually going back there, or have ever been there, you can appreciate the sentiments, and the badass steel drums that kind of make you feel like a hyphy Little Mermaid. I'm going back, back to Texas?
:Notorious B.I.G. vs Miley Cyrus – Party and Bullshit In The USA:
:M.I.A. – Bad Girls:
:Passion Pit – Take A Walk:
:Flo Rida –  Let It Roll:
:The New Pornographers – The Laws Have Changed:
:Kanye West – Touch The Sky:
:Grouplove – Tongue Tied:
:Daft Punk – Get Lucky (Radio Edit Featuring Pharrell Williams):
:The Arcade Fire – No Cars Go:
:Notorious B.I.G. –  Going Back to Cali (Viceroy Jet Life Remix):