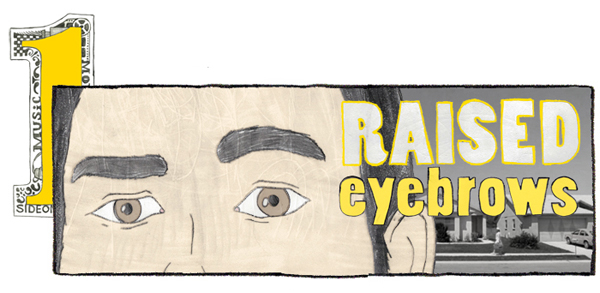 First wave fusion guitarist and Texas native Larry Coryell passed away in February at the age of 73. Coryell was born in Galveston, Texas and spent his formative years in Seattle before moving to New York in the mid 60's. There he cut his teeth with Chico Hamilton, Gabor Szabo, and Gary Burton. Coryell is perhaps best known as the founder of The Eleventh House, one of the premiere fusion bands of the era.
In his book, Improvising: My Life in Music, there's some really rad stories including when he turned down being in Miles Davis' band and still doesn't know why, where he turned down an offer to record a solo on one of Hendrix's bigger tunes (photo of Coryell and Hendrix featured above) and the time he found himself ill-prepared in the studio recording with Robbie Robertson.
Coryell's playing bridged rock and jazz unabashedly. Evidence of his unique, savage style lies on a number of recordings; ranging from his early 70's Vanguard LPs to The Eleventh House to Mingus' later recordings. He is missed and there will definitely never be another like him.
Here are my top 5 Coryell cuts.
"Lady Coryell" from Lady Coryell (1969)
This track is LC at his wildest and most PURE. Shit gets real at 3:30. The track features Roland Kirk's drummer, Bob Moses and LC on guitar and bass. STUNNING.
"Ann Arbor" from The Restful Mind (1975)
LC in an acoustic setting. One of his finest compositions. Leaves me speechless every time. The track features ECM artist/guitarist Ralph Towner.
"Scotland I" from Offering (1972)
LC at his highest powers and his BEST RECORD. Offering finds Coryell and his band Foreplay, whose lineup includes the great Steve Marcus, just SLAYING.
"Stiff Neck" from Lady Coryell (1969)
Another from Coryell's first solo LP on Vanguard. The track features the legendary Elvin Jones and according to Coryell's book was also supposed to feature Jimmy Garrison on bass but he was late to the gig … so they went on without him. SO MUCH VIBE.
"Scotland Part One" from Aurora Coreyllis (2016)
Finding this compilation that was released just last year has been a revelation. The first four cuts find Coryell performing most of Offering at a jazz workshop in Boston, MA in September of 1972. Heavy improvs here and of course, Coryell is ON FIRE.