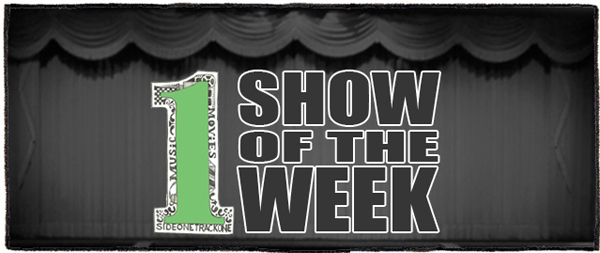 Let's be real, if you're a frequent visitor here at SOTO, then your weekend will surely be filled with Sound on Sound Fest.  Created by the folks who once did Fun Fun Fun, the fest is taking place on the Sherwood Forest Faire grounds and has a lineup that features Explosions In The Sky, Run The Jewels, Purity Ring, White Lung, Beach House, Cursive, Diet Cig and tons of other bands that have been frequently shared on this blog.  Neat.  Eat it up.
If, however, you're thinking you won't be diving into the fest, then at least hit up these smaller gigs.
1) Mean Jolene's Record Release Party on Thursday at Cheer Up Charlie's with Summer Salt, Haybaby, The Bond Twins and Talkies.  Go get yourself a copy of Mean Jolene's debut album, Salty!  It's a good one.
2) Jess Williams' Record Release Show on Friday at Cheer Up Charlie's with Cross Record and Julian Neel.  Go pickup a copy of Jess' new album, Heart Song.  I haven't heard the whole thing yet, but I bet it's good.
3) Birthday Club's Album Release Party on Saturday Friday at Swan Dive with Lowin, Good Talk and Big Coat.  Go snatch up a copy of Birthday Club's new EP, Lighten Up!  It's good.
BONUS Show Recommendations:
*Listings in italics are Sound on Sound Fest "Late Knight" shows.  Those are FREE with a festival wristband!
Tonight:
- Audacity, Pleasers, Nike, Cheap Fur, Secret Bad Boys at Hotel Vegas
- Jacuzzi Boys at The Sidewinder
- Star Parks, Hospital Ships, Wildfires, Emily Beanblossom at Cheer Up Charlies
- Death From Above 1979, Black Rebel Motorcycle Club, Deap Valley at Stubb's
Thursday:
- Guided By Voices, Diet Cig at the Mohawk
- Residual Kid, Slow at the Mohawk
- Shannon and the Clams, Que Pasa? at Barracuda
- White Fang, No Parents, Birth Defects at Barracuda
- American Sharks, War on Women, Body Pressure, Los Viejos at Beerland
- Cursive, Creepoid, Jess Williamson, Chippr Jones, Pop Unknown at The Sidewinder
- Empress Of, Hunny, Black Books at Empire Control Room
- Otis The Destroyer, Sounds Del Mar, The Head at Hotel Vegas
Friday:
- Special guest, LVL Up, Brandon Can't Dance at the Mohawk
- Purling Hiss, Dan Doyle, Beth Israel, Jared Leibowich at Hotel Vegas
- Peelander-Z, Woozyhelmet, Sho H at the Spiderhouse Ballroom
- Birthday Club, Lowin, Big Coat, Good Talk at The Swan Dive
- Jamestown Revival, Jonny Fritz at Emo's
- Adele at the Erwin Center
Saturday:
- Special guest, Special guest, The Gotobeds at the Mohawk
- The Rotten Mangos, The Stacks, Roar Shack, Picnic Lightning at The Swan Dive
- Garret Klahn (of Texas Is The Reason), Mountain Time (Chris Simpson of Mineral) at the Spiderhouse Ballroom
- Adele at the Erwin Center
Sunday:
- Special guest, Lochness Mobsters at the Mohawk
- Gossamer Frontier, Ruby Fray at Hotel Vegas
- Sia, AlunaGeorge at the Erwin Center
Show Of The Week Media: