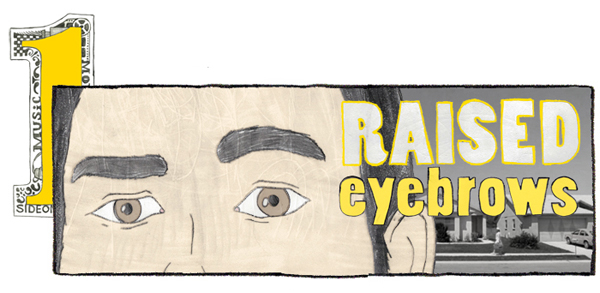 This month we delve into some of Jazz's most pioneering and exploratory guitar players. Jazz music has and always will be an American concern. The U.S. continues to be home to the greatest players to ever be associated with the mammoth musical genre. Here's a playlist of past and present day players who are all incredibly singular, challenging, and totally badass.
Sonny Rollins – The Bridge (featuring Jim Hall)
Sonny's three year hiatus from recording found him practicing over 15 hours a day on the Williamsburg Bridge from 1959-1962.  When he returned, he involved the great Jim Hall. Hall does just about everything on the title cut of this Rollins LP.
Pat Martino – Baiyina
Pat Martino gets far out on his fourth Prestige LP. The album includes flute, tabla and tambura, not to mention some truly rad improvs from Martino himself.
Philip Cohran & The Artistic Heritage Ensemble – Unity Live 1968 (featuring Pete Cosey)
Pete Cosey is not a household name. He is however a volcanic guitarist who played on many must-hear 70s Miles Davis albums. Here we find Cosey let loose on this essential recording by Philip Cohran & The Artistic Heritage Ensemble.
Larry Coryell – Lady Coryell
Here it is ladies and gentlemen, the highest peak of expression from a guitarist in the world of jazz circa 1968.
Sonny Sharrock – Who Does She Hope To Be?
Sharrock's last LP is an astonishing disc that featured both Pharoah Sanders and Elvin Jones and was released in 1991. No one sounded like Sonny and here is the prime example of Sharrock's ability to make you stop dead in your tracks and listen!
Marc Ribot/Noel Akchote – Song for Marc
The 1997 LP credited to Noel Akchote/Marc Ribot/Eugene Chadbourne called Lust Corner is an important reminder about the infinite freedom one can have once the rules are understood.
Chicago Underground Quartet – A Re-Occuring Dream
Jeff Parker is best known for being a member Tortoise. His tone is so instantly recognizable and his work remains an important bridge between jazz, experimental and indie.
Bill Frisell/Ron Carter/Paul Motian – Worse and Worse
All three of these dudes are legends. They all kick ass on this LP. The contrast of consonance and dissonance on this track is unreal.
Rudresh Mahanthappa/Steve Lehman – Circus
Liberty Ellman is a NY guitarist. He plays with Henry Threadgill's Zooid, Steve Lehman, and countless others. He's a genius.
Mary Halvorson Quintet – Crack In Sky (No. 1)
Mary Halvorson is the most exciting guitarist currently living on Earth.
Nels Cline – Why Was I Born?
Cline's newest album Lovers is Cline's definitive statement as a player.
BONUS TRACKS:
Sandy Bull – Blend
Not jazz, just awesome and features jazz drummer/legend Billy Higgins
The New Philadelphians – The Hustle
Marc Ribot and Mary Halvorson set fire to this disco classic.