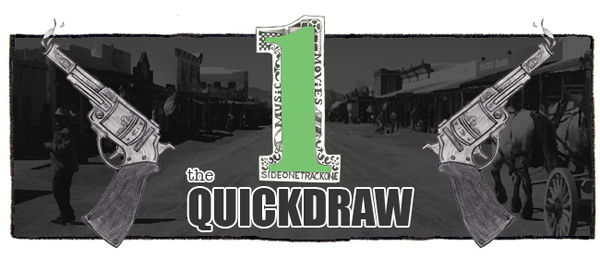 Music!  Enjoy.
:Speedy Oritz – The Graduates:  This is the second single from Speedy Ortiz's sophomore effort.  The LP is starting to look like it won't be anything but off-kilter anthems, and that's totally fine by me.  Look for Foil Deer on April 21 via Carpark Records.  The band will play Red 7 on May 15.
:Bop English – Sentimental Wilderness:  Just in case you missed this bit of info when I posted it a while back, Bop English is the solo moniker of White Denim's James Petralli.  I think you're going to love the playful but intricate arrangement that drives this song (I certainly do).  Constant Bop is due out April 14 via Downtown Records.
:Eternal Summers – Together Or Alone:  The Drop Beneath came out just last year, but Eternal Summers have already put together a follow-up.  Judging by this track, they've found a nice balance between the sheen of their recent work and the lo-fi ways of their earlier efforts.  Cool.  Gold And Stone is due out June 2 via Kanine Records.
:The Helio Sequence – Stoic Resemblance:  Indie stalwarts The Helio Sequence have readied their sixth full length.  As you've probably already guessed (since the duo are so amazingly consistent), everything about this track is as crisp as can be.  The band's self titled album will be released on May 18 via Sub Pop.
:Modest Mouse – Of Course We Know:  I believe this heavy slow burner is the fifth song that has been set free in anticipation of Modest Mouse's new album.  Not sure I can recall another time where a high profile release has had so many official "leaks."  Strangers To Ourselves is due out March 17 via Epic.