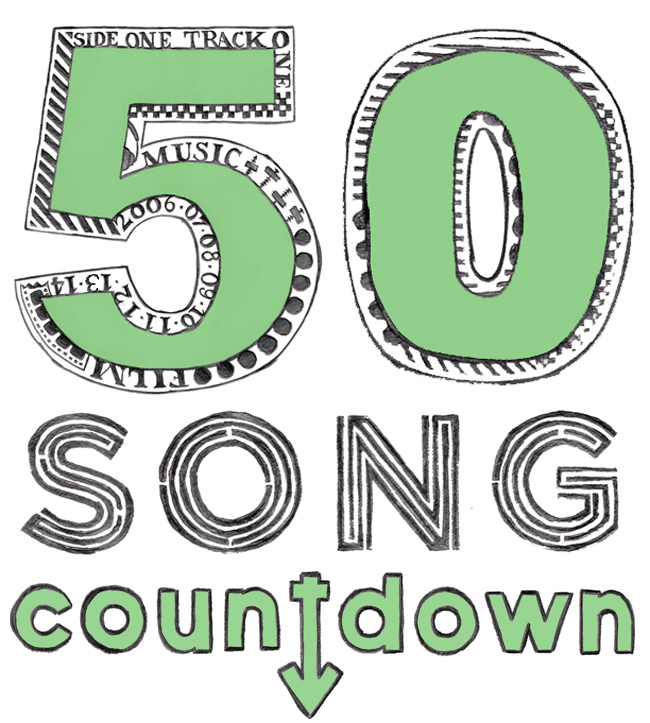 We're nearing the end of my Top 50 Songs of 2014 list!  Look for the final ten songs tomorrow.  For fun, here's parts ONE, TWO and THREE.  Enjoy.
20)  :Cherry Glazerr – Had Ten Dollaz:  Cherry Glazerr are a really young trio (two of them aren't even 18) who are already way cooler than any of us will ever be.  If you don't believe me, just listen to this attitude-laced gem.  From the Had Ten Dollaz single.
19)  :Deleted Scenes – You Get To Say Whatever You Want:  This song is so emotive that it'll either pull you out of a funk or completely toss you into one.  I love it.  Deleted Scenes are the best.  From Lithium Burn.
18)  :Dana Falconberry – Palmless:  Austin's own singer/songwriter extraordinaire Dana Falconberry collaborated with Spoon's Jim Eno on this track.  It's a pretty spectacular listen on all fronts.  From Public Hi-Fi Sessions 02.
17)  :Little Big League – Property Line:  I'm all about the 90s revival that's currently underway, but even if I wasn't I think I'd still dig this Little Big League track.  It's just about as sincere as can be.  From Tropical Jinx.
16)  :Diarrhea Planet – Spooners:  "It's all about the drugs, money, power, and getting off."  Well said, Diarrhea Planet.  Well said.  From the Aliens In The Outfield EP.
15)  :Sheer Mag – What You Want:  I stumbled across this riffy piece of retro rock back in October and I've been jamming it (probably too much) ever since.  If you're not on Sheer Mag's bandwagon, you should be.  From the band's debut 7″.
14)  :Tune Yards – Real Thing:  This track is Merrill Garbus (aka Tune Yards) throwing everything at a wall and somehow having all of it stick.  Hard not to be impressed, you know?  From Nikki Nack.
13)  :Dum Dum Girls – Rimbaud Eyes:  I have a variety of mixed feelings about the latest Dum Dum Girls' album, but I can't really complain since it features this immaculate pop tune.  From Too True.
12)  :Cloud Nothings – I'm Not Part Of Me:  Here's my favorite single off of the album that Cloud Nothings put out earlier this year.  The 90s-rock lover in me just can't get enough of it.  From Here And Nowhere Else.
11)  :Mikal Cronin – Soul In Motion:  Mikal Cronin knew that not putting out any new music in 2014 would hurt my feelings, so he contributed this fantastic song to Famous Class' 7″ series.  What a guy!  From LAMC #11.