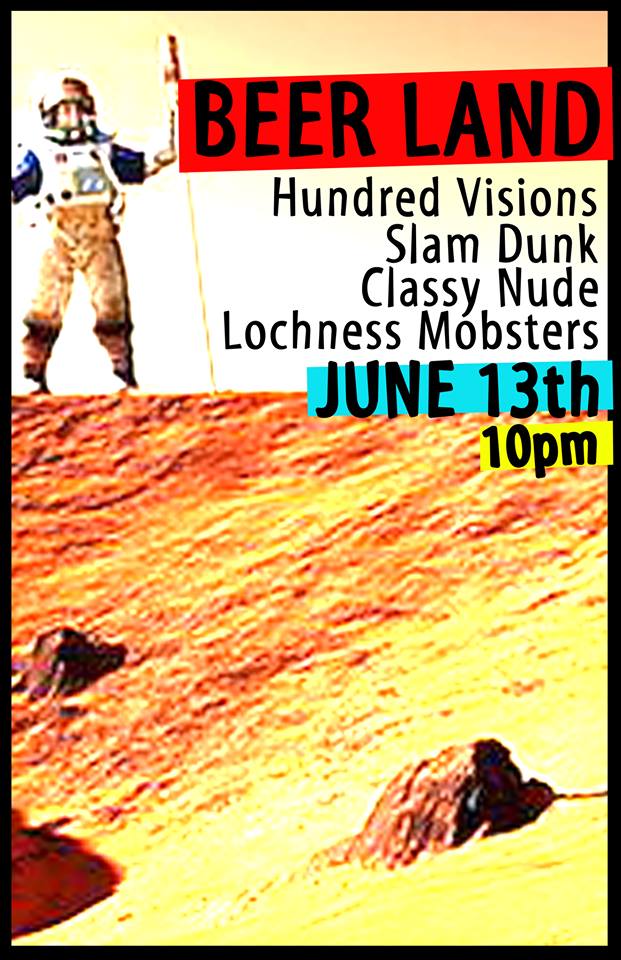 I saw Hundred Visions twice at SXSW, and they ended up being my favorite act at the festival. At each show I was asked, "Who are these guys again? They're really good." Damn straight. They totally rocked out, but the tunes were still catchy and even danceable. You can't help but want to jump up and down and sing along.
Last year the group put out their first LP, Permanent Basement. The record dabbles in psychedelic rock with songs like Walk Right Up and post-rock on The Light that Starts The Day, but it's basically a straight up rock album. It actually reminds me a lot of Marquee Moon by Television, one of the greatest rock albums of all-time. Such comparisons are high praise but Permanent Basement is deserving of acclaim. From start to finish it's full of jams and is a very impressive debut record.
You can catch the band tomorrow night at Beerland when they headline a show with Slam Dunk, The Commons, and Lochness Mobsters.
:Hundred Visions – Last Cab From Tunis:
:Hundred Visions – Where Do I Sign?: