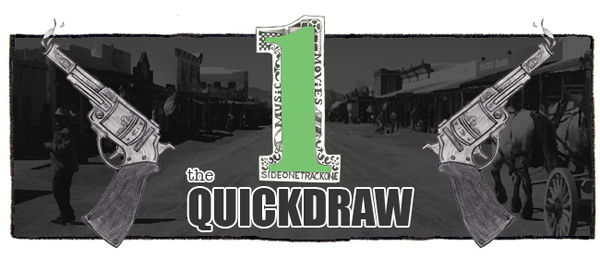 Enjoy.
Speedy Ortiz – Lucky 88
Twerp Verse is the name of Speedy Ortiz's new album that's due out on April 27.  The first single features some hints of front woman Sadie Dupuis' electronic solo project, Sad13, and I'm into it.  By the way, Speedy Ortiz are playing SXSW and will be at Barracuda on June 2.
Parquet Courts - Almost Had To Start A Fight/In And Out Of Patience
The one and only Danger Mouse produced Parquet Courts upcoming effort, Wide Awake!, which is due May 18.  Hopefully all of it is as big and rad as this first single.  The band will play Stubb's on April 26.
Remember Sports – Up From Below
I can't get this two-minute shot of catchiness out of my head.  Remember Sports will release their third album, Slow Buzz, on May 18.  Look for the band at SXSW.
Smash Mouth – Something Soon (Car Seat Headrest Cover)
If you had told me that I'd deem Smash Mouth the winner of the Smash Mouth-Car Seat Headrest cover project, I would have laughed at you.  Here we are though.  They nailed it.
Yuno – No Going Back
Yuno just signed with Sub Pop and put out this catchy, ear-pleasing pop tune.  Hopefully a full length isn't too far away.