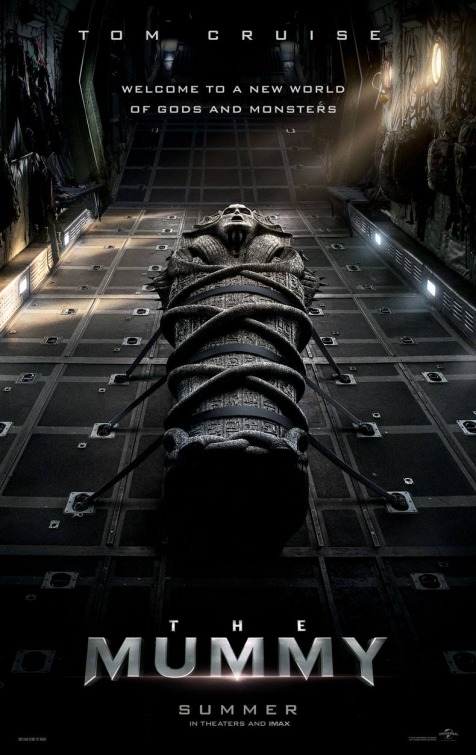 Pre-Screening Stance:
Tom Cruise is great, but I'm not at all excited about The Mummy.  Nothing about it looks good or even interesting.  Also, I have questions.  Why is Tom in this movie?  Why does this movie even exist?  Where the hell is Brendan Frasier?
Post-Screening Ramble:
There's this part of me that wants to rip The Mummy apart.  The 3D version I saw was far too dark and I could barely see anything for much of the film.  The story is flimsy at best.  The characters are super shallow.  It didn't even manage to leave me wanting more of Universal's Dark Universe.
With that being said, it's such a harmless movie that it's difficult for me to just destroy.  Sure, it may not have much weight to its story or characters, but there are handful of fun plot points and everyone in it feels like they're doing their best to make it a legit blockbuster.  This is doubly true for Tom Cruise, who is charismatic (as usual) and pulls off some pretty stellar stunts in the movie (full whoa on the zero gravity plane scene).  The film also has a sort of c'est la vie vibe, in that it lightheartedly and excitedly bounds along and forsakes any quiet moments in order to get you to the next action scene.  This means you won't remember anything or have your mind blown, but you'll at least have an OK time.
If you're bent on seeing this one, keep it to matinee prices.
One Last Thought:
I don't do spoilers but I have to roll one out here.  DO NOT highlight my inviso-text unless you want to know the end of the movie!
The film concludes with Tom Cruise becoming cursed (and all powerful or whatever).  They don't really show his face, but later you see his hands and they're all wrapped up like a mummy.  To be honest, I 'm not fully sold on the Dark Universe, but you better believe I'm down to see Cruise all dressed up like a mummy and acting evil and stuff.  That sounds like comedy gold.