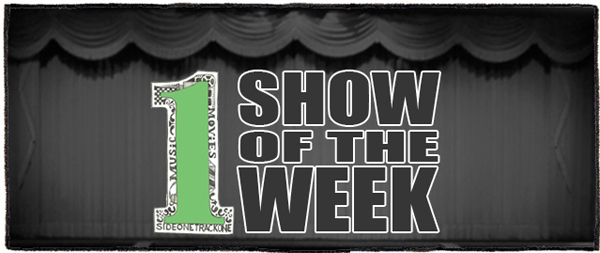 The Coathangers are playing Barracuda on Friday, and that's my SOTW!  They're so much fun to watch play.  Also, their most recent release, Nosebleed Weekend, is awesome and a big favorite of mine.  This all means you need to join me for what will surely be a raucous good time.
Tix are $12.  Locals Sailer Poon and Deep Time are set to open.
BY THE WAY, if you'd like to win a pair of tix for this Margin Walker Presents affair, then just shoot an email HERE.  I'll pick a winner Friday morning!
BONUS Show Recommendations:
Tonight:
- Japandroids at Waterloo Records
- The Midnight Stroll, BLXPLTN, Fort Never at the Mohawk
Thursday:
- Chad Valley, Computer Magic, Children of Pop at The Sidewinder
- Carry Illinois, Belcurve, Cari Q, Magic Rockers of Texas at Hotel Vegas
- Miniature Tigers, Sam Turner & the Cactus Cats, The Halfways at Barracuda
- David Dondero, Lomelda at the Cactus Cafe
Friday:
- Black Joe Lewis & the Honeybears at Waterloo Records
- Mind Spiders, Dead Space, Nameless Frames, Missing Pages at Beerland
- Night Birds, Drakulas, Obedience at the Mohawk
- Marmalakes, Palo Duro, Star Parks at The Sidewinder
- The Wild Now at Stubb's
- Dashboard Confessional, Vinyl Theater at Emo's
- Skin Drips, Evil Triplet, We Are The Asteroid, Downtown Dad at Hotel Vegas
Saturday:
- Big Bill, Lochness Mobsters, Mean Jolene, Leather Girls at Hotel Vegas
- A Sinclair, Bantam Foxes, Magic Rockers of TX at Austin Beer Garden Brewing Co.
- Hard Proof, Dante Shwebel at the Continental Club
Sunday:
- John Wesley Coleman III at Waterloo Records