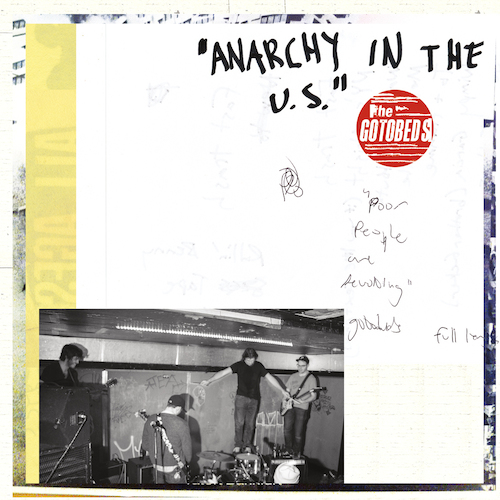 Can you smell it? It's coming …
The New Year is here, Free Week is over, and we're closing in on February. Before you know it, the chaos of SXSW will be upon us. I, for one, can't wait. I'm already making a mental list of bands I want to see. One act on the "must see" portion of that list (assuming they will be here) is the Pittsburgh quartet The Gotobeds. Their new album, Poor People Are Revolting, was released via 12XU last year, and I've steadily

 become more and more obsessed with it.
I'm a huge fan of both Protomartyr and Parquet Courts so it's no wonder I love the new Gotobeds album. All three bands play a clever and chaotic style of punk rock. Poor People Are Revolting (brilliant fucking title) is filled with quick-witted lyrics and trashy yet angular riffs. It's clear the band draws much from predecessors such as Mission of Burma, Sonic Youth. The Fall, and Wire. In fact, the Wire's drummer, drummer Robert Gotobed inspired the band's name.
However, I personally hear a lot of early Pavement, especially in the closing track Secs Tape. It's rambling mess of a track that spans over 10 minutes and is probably my favorite song of the past year. They recorded it in one take and to say they nailed it is an understatement. It's exactly the frantic, pulsating, and disorderly noise blitz you hope ends every Beerland show.
:The Gotobeds – Fast Trash:
:The Gotobeds – Secs Tape: