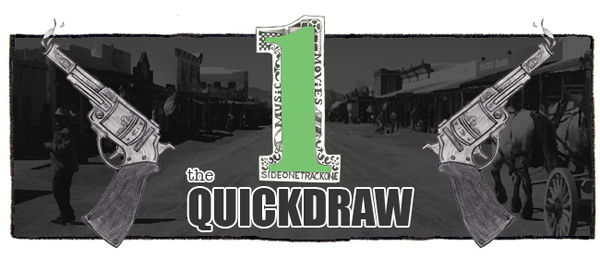 Music!  Enjoy.
:Chvrches – Get Away:  It's perplexing to me why anyone would even attempt to improve upon the already perfect soundtrack for Drive, but BBC radio host Zane Lowe is giving it a go.  At least the project produced this new bit of dance-heavy fun from Chvrches.  Radio One Rescores: Drive will air on October 30 on BBC Three.
:Summer Salt – Sweet To Me:  One of my favorite new acts out of Austin this year is Summer Salt.  If you like breezy pop tunes that are as charming as can be, then I think you'll really love this new single from the band.  Keep an eye out for their upcoming EP.
:Leon Bridges – Coming Home:  Holy shit.  Yesterday I came across this soulful gem from Leon Bridges and it completely stunned me.  The guy has one of those classic voices that's just impossible to get enough of.  No word yet on when an EP or album will arrive.
:Cool Ghouls – What A Dream I Had:  Here's the latest retro jam from Cool Ghouls.  As Noah and I have said before, they're one of the more impressive acts out of the Bay Are right now, and you should have their upcoming LP on your radar.  A Swirling Fire Burning Through The Rye is due out November 11 via Empty Cellar Records.
:Ariel Pink – Black Ballerina:  You may want to give this bizarro, 80s-enthused track from Ariel Pink a few listens.  My initial reaction was that of pure hate, but now I think it's rad and weirdly catchy.  Look for Pom Pom when it gets released on November 18 via 4AD.