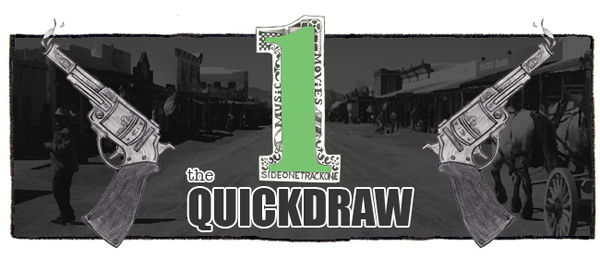 Music!  Enjoy.
:Thurston Moore – The Best Day:  While I would have preferred to get a another Chelsea Light Moving album, I'm still excited about a new Thurston Moore solo effort (his first since 2011′s Demolished Thoughts).  This single is a spectacularly crafted piece of alt-rock.  The Best Day is expected out on October 21 via Matador.
:Half Japanese – Our Love:  I've really been loving the new Half Japanese tracks (listen to another one).  What's especially crazy is that they've been around for 40 years and haven't put out an album since 2001′s Hello, and yet they still sound more hip and enthusiastic than most bands out there.  Look for Overjoyed on September 2 via Joyful Noise.
:Deerhoof – Exit Only:  Here's a loud, wonderfully weird new one from the magnificent Deerhoof.  Their albums are always a fun/intersting time, so I'm looking forward to the new one (13th overall, yeah?).  La Isla Bonita is due out November 4 via Polyvinyl.
:Joanna Gruesome – Psykick Espionage:  Joanna Gruesome just announced a split with Trust Fund, and now they've lined up another with Perfect Pussy.  This track is rather manic, but I think that's what makes it great.  You can expect the 7″ to be released at some point later this year via Captured Tracks/Slumberland/Fortuna Pop.
:Charli XCX – Break The Rules:  And so we come full circle with the spiritual successor to Icona Pop's I Love It arriving from the girl that was featured on it – Charli XCX.  Consider me curious to see what else is on her upcoming LP.  Sucker is due on October 22 via Neon Gold/Atlantic.  See her at Emo's on October 17.