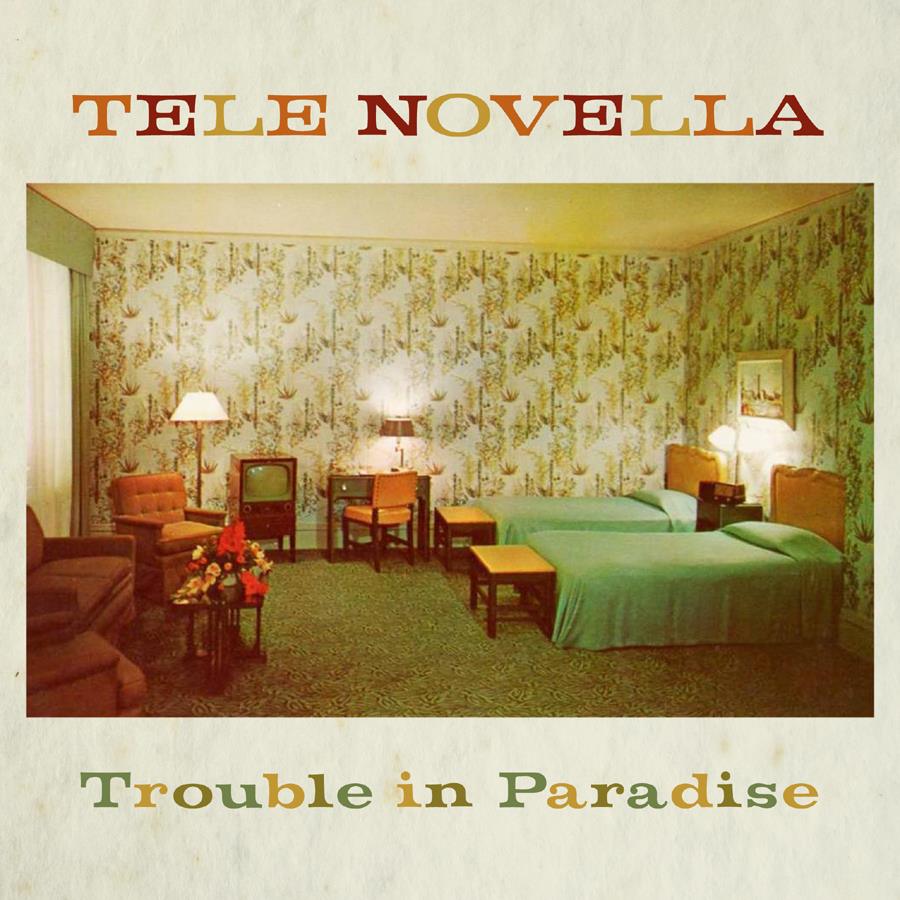 Tele Novella have really charmed their way into my local music loving heart with their style of surreal, psychedelic guitar pop. Currently, the band is preparing to release their second 7″ single, Trouble in Paradise/Coat Tail Rider, on American Laundromat Records. Trouble In Paradise has a spooky, whimsical vibe narrating the trials and tribulations of a creature of the night singing "I've come from the wilder side/bringing trouble to paradise." Coat Tail Rider is sinister, cautionary tale of a protagonist "blowing smoke on a slow burning fire/but the winds will change and the flames will flare/and you'll leave no torch to bear."
The band is also one of the artists included on an upcoming Wes Anderson tribute album called I Saved Latin!. They will be covering The Velvet Underground's Stephanie Says, which was used in The Royal Tenenbaums.
Tele Novella will be hitting the road during SXSW for a Midwest to West Coast tour, so don't look for them to play any of their enchanting pop in Austin until April.