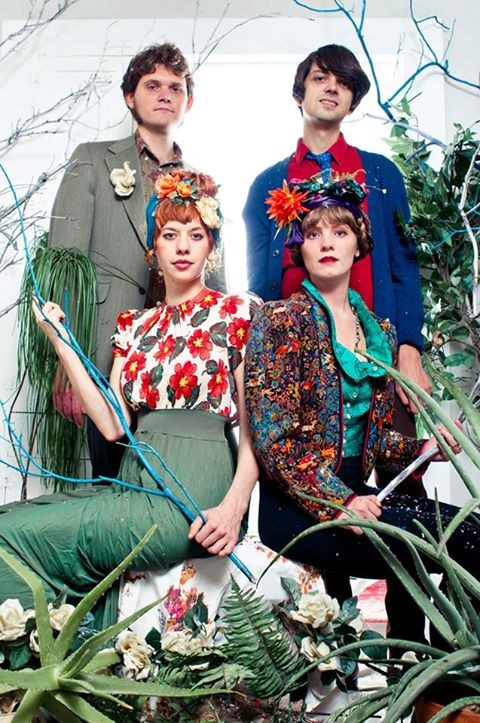 Austin quartet Tele Novella have prepped their first 7″ single, Don't Be A Stranger. Only 250 copies will be pressed; you can pre-order one through November 8 (email here). Each single comes with a zine and homemade artwork from band members. After the deadline, they will not be available unless you come to one of their live shows or until they sell out. All proceeds will go towards funding their second 7″ single, Trouble in Paradise.
Just in time for Halloween, the band has posted a video for Don't Be A Stranger, featuring each of them in their finest costumes. It's a compliment to the slightly spooky yet sweet vibe of the song and its friendly advice of "but if the world is going to end, please don't be a stranger."
They have a few upcoming Austin shows worth catching – tomorrow night at The Owl , November 12 at Hotel Vegas, and then opening for The Octopus Project on December 6 with fellow psych/art pop band Borrisokane.