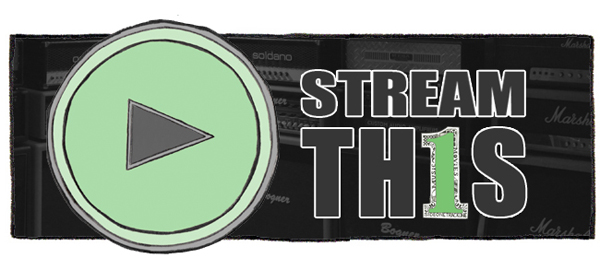 The SOTO inbox is always full of cool stuff that never gets to see the light of day on the actual site, and I'd like to change that.  So, every Friday I'll be posting the best album streams and videos that were sent my way during the week.  Take a scroll and find something worth remembering.
FULL ALBUM STREAMS
Gauntlet Hair – Stills
Only God Forgives – Soundtrack
Fuck Buttons – Slow Focus
David Lynch – The Big Dream
Jay-Z – Magna Carta Holy Grail
Andrew Cedermark – Home Life
Mayer Hawthorne – Where Does This Door Go?
VIDEOS
Brazos' Saltwater is available now on Dead Oceans.  The band will play Red 7 tomorrow.
The Julie Ruin will release Run Fast on September 3 via TJR Records.  The band is also set to play FunFunFun Fest.
Tera Melos released X'ed Out a few months back.  They play Emo's East on September 16.
Yo La Tengo's Fade is out now on Matador.
Franz Ferdinand will release Right Thoughts, Right Words, Right Action on August 27 via Domino.
Secret Colours released Peach back in May.
Ben Folds Five's The Sound Of The Life Of The Mind is available now.
Diana will put out Perpetual Surrender on August 20 via Jagjaguwar.
Speedy Ortiz released Major Arcana this week on Carpark Records.  The band will play the Mohawk on August 2.
Jamaica Queens' Wormfood is out now.
Whispertown's Parallel is out now on Acony Records.
Gold Lake's We Already Exist is currently available.
Cool Ghouls self titled album is out now on Empty Cellar Records.
Titus Andronicus put out Local Business last year.