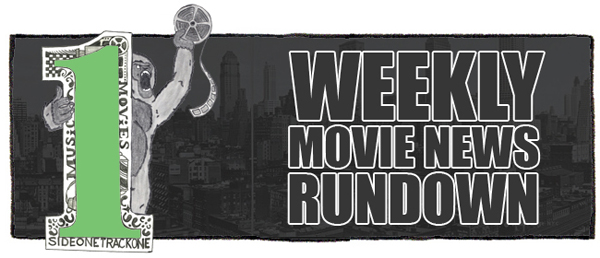 Time for your weekly movie news update!  Below you'll find a slew of sentences meant to provide a brief glimpse of what's been going on over the past week in movieland.  If something leaves you desperate for more info, then my advice is to do a little extra research on one or all of the following fantastic sites:  Latino Review, Dark Horizons, Ain't It Cool News, CHUD and/or JoBlo.  Read on!
Jurassic Park 4 has been given a release date of June 13, 2014.
Steven Spielberg's Robopocalypse has been shelved due to budget and script issues.
Christopher Nolan's next film may be Interstellar, which is said to be about wormholes being used for time travel.
Aaron Johnson (Kick Ass) may star in the Godzilla reboot.
Josh Brolin and Joseph Gordon-Levitt have signed on for Sin City: A Dame To Kill For.
Brad Pitt may star in a movie based on the life of Pontius Pilate.
A Good Day To Die Hard will carry an R-rating.
Jeff Nathanson (Catch Me If You Can) has been hired to write the script for Pirates Of The Caribbean 5.
Louis CK is in talks to join David O. Russell's next film.
Director Ruben Fleischer recently said that any plans for a sequel to Zombieland have collapsed.
Ben Affleck will next direct Live By Night.  It's said to follow a Prohibition-era police officer who decides to become an outlaw.
Ang Lee says he hopes to direct Cleopatra.  Angelina Jolie is still attached to star.
Tina Fey is in negotiations to star in the next Muppets movie.
This Week's Notable Trailers