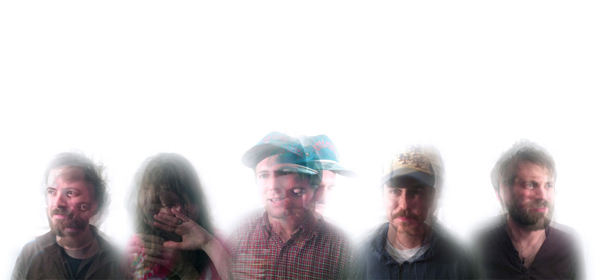 Austin quintet Black Books are releasing their latest EP, Aquarena, on February 11 (available digitally on January 28).  It will be available on limited edition 10″ vinyl (pre-orders include the digital album). The EP features White Noise, which alternates between dream pop and psychedelic guitar rock. The song asks "what could it be but white noise/casting its spell on me/ just when I need it most?" Their rich, hypnotic sound has started to cast its spell on me, and I'm looking forward to hearing more from this band later this year (a full length is expected).
If you backtrack to 2011, a song from their debut EP,  An Introduction To, is still getting noticed. The Big Idea was used in the January 20 episode of Showtime's Californication, and a new video has also been released. The haunting, melancholic feel of the song is reflected in the video's storyline of a man grieving for his wife and dreaming about seeing her one more time.
The band celebrated the end of  2012 with their single, Like You Best/Shipwrecked, and announced their signing to UK label, Believe Recordings. Like You Best is guaranteed to get stuck in your head with its dreamy vocals, lush synths, and crashing guitars; Shipwrecked is a lush, starry eyed lullaby serenading you into sweet dreams.