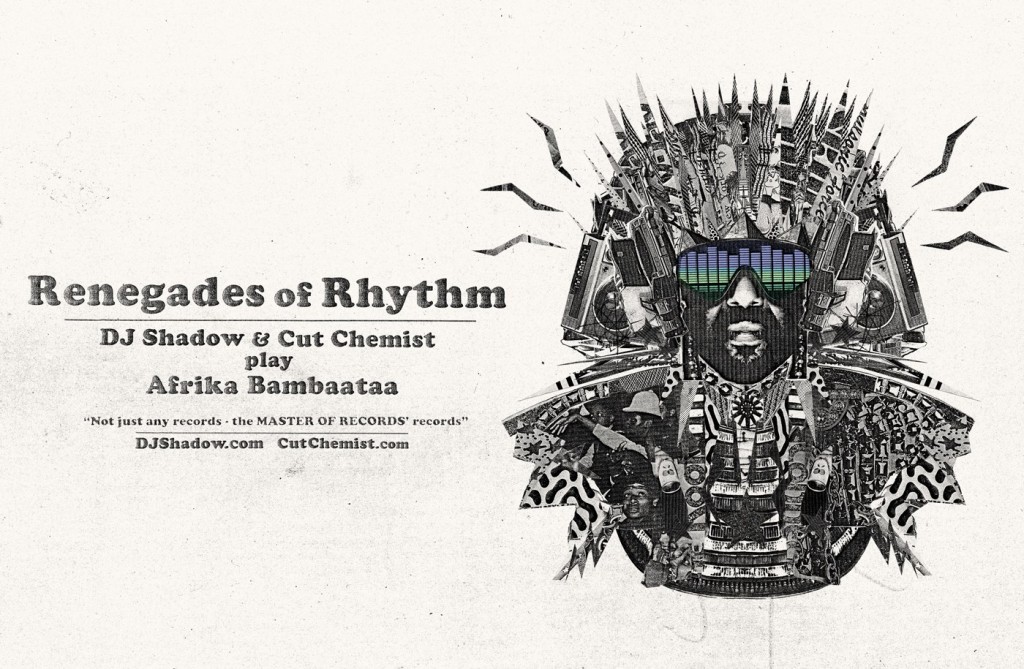 On September 18 the combo of DJ Shadow and Cut Chemist will land at ACL Live to showcase their Renegades of Rhythm tour, and we think it's something you won't want to miss.  Not only are both of the guys world-renown artists, but their tour is them playing nothing but vinyl straight out of Afrika Bambaataa's actual collection (over 40,000 records that are stored and archived at Cornell University). What!
The show isn't just the duo spinning some choice cuts though, it features a "multifaceted program" that looks at "Bambaataa as an artist, exploring the influence of his classics like Planet Rock; Bambaataa as a collector, and the genre-defining breaks he discovered; and Bambaataa as peacemaker and force for social change."  And if that wasn't enough, there will also be multiple turntables, real time effects and more to keep you wowed.  It should be rad, so let us put you in the house for the show.
To enter the contest just send an email HERE with SHADOW CHEMIST in the subject line.  We'll pick a winner on Wednesday, 9/17.
Just in case you're wondering, we will not use any of your personal info for anything other than this contest.